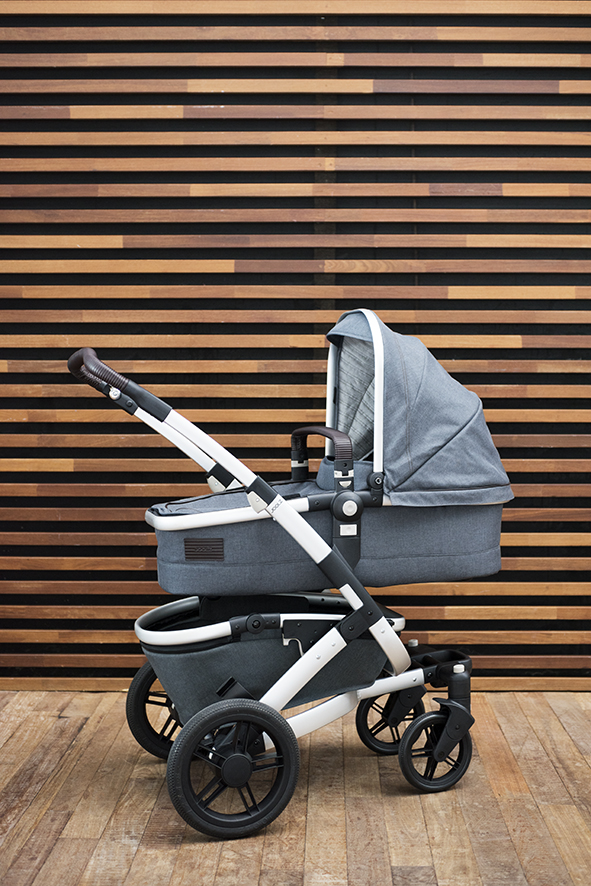 As huge Joolz fans we are certainly alwys excited to hear about new product innovations from the Dutch stroller manufacturer.
To celebrate the success of the Joolz Geo, Joolz launches a first Limited Edition of the Joolz Geo!
This Joolz Geo Ridge is inspired by design classics with stylish ridged leatherette, rich grey blended fabric that perfectly matches the deep brown leatherette and striped lining.
Unique design