Fashion Friday: Animal Farm.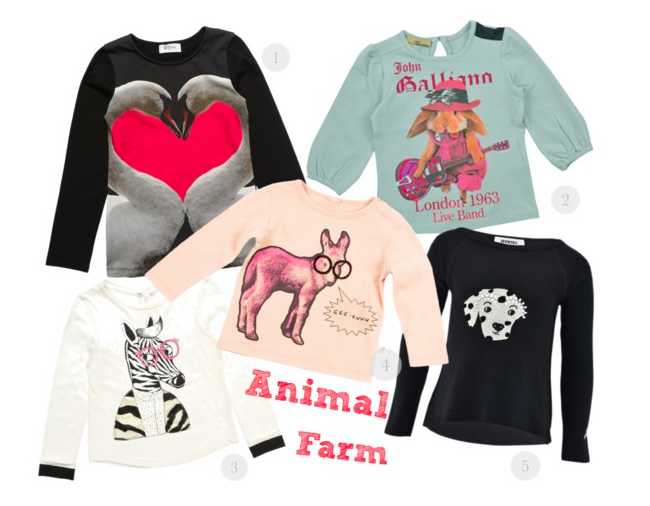 There are things on earth which make us smile and scream "Awwwww" right away, beacause they are so adorable! Baby shoes for example, sleeping kids (even better in combination with sleeping cats or dogs)and last but not least super cute tops with even cuter animal prints. 
We are so happy that nearly all great designers seem to be in love with animal-prints as well. Here we go with a choice of the nicest ones for the upcoming autumn.
1. Swan-love by Moschino.
2. These rabbit just rocks with John Galliano.
3. Awwww! Smart zebra by Little Marc Jacobs.
4. Cute donkey by Stella McCartney.
5. Adorable dalmatian by Rykiel Enfant.