Sunday Inspiration: Out of space with John Galliano.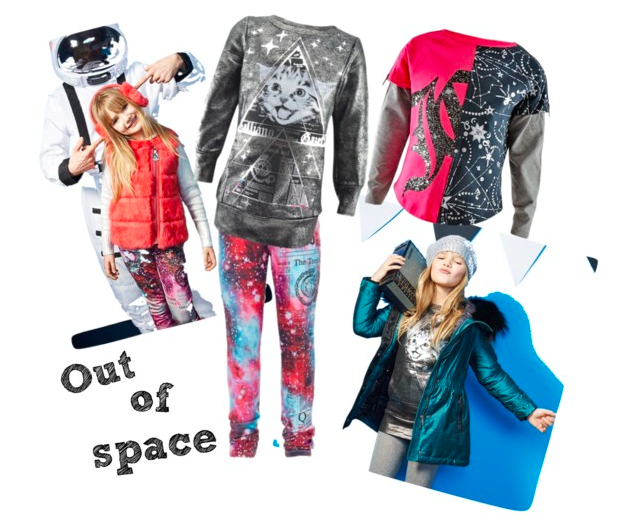 Do you remember the famous Reggae-song "Im gona send him to outta space"? We had to think of it at once when we saw the latest kids collection by John Galliano.
We don´t know if the designer was inspired by it, but what we know is, that he really created some fancy and extravagant clothes. Glitter meets stars, space shuttles meet silver cats and stardust. This is definitely not mainstream, this is just cool!