Sunday Inspiration: Denim meets yellow.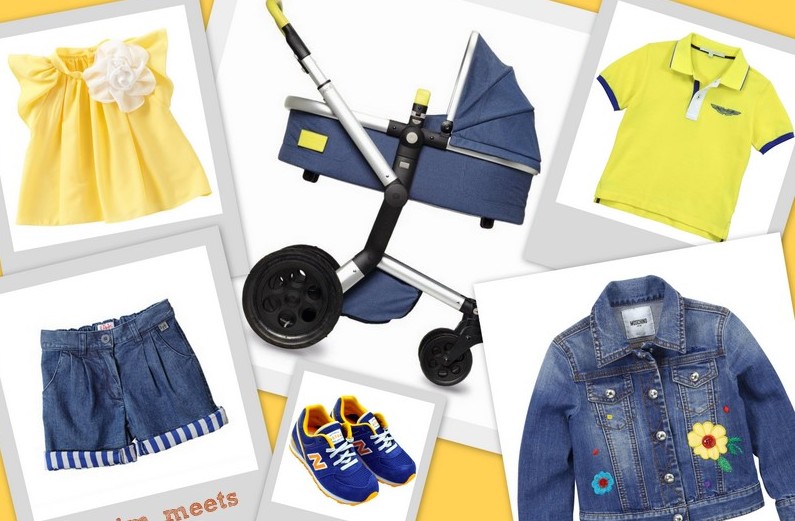 Today, our Sunday Inspiration is a trendwatch. We want to know: What´s en vogue this summer? Well, having a look at the current collections of the designers, there is definitely one thing, that caught our eye: Denim and yellow is the most beloved combination. And every fashion-conscious person is wearing it. 
 Every designer, from Moschino and Il Gufo, to New Balance and Aston Martin, puts the fancy combination in the centre of the collection.  It´s just gorgeous.

Yellow blouse with large flower – Il Gufo 
Denim shorts with blue-white turn-up – Il Gufo
Blue-white sneakers with yellow details – New Balance
Jeans jacket with great flowers – Moschino
Yellow piquét polo shirt with blue details – Aston Martin 
Stroller in denim fabric with yellow details – Joolz
Thanks to the outstanding Joolz Day "Tailor" Collection of our favorite stroller manufacturer Joolz we are able to configurate a stroller matching our outfit! – here a model matching perfectly our denim-yellow combination. We like a lot!
You should definitely visit the stroller configurator on the Joolz Website to experience the variety of style combinations! (another favorite  of mine is also grey or brown with Tiffany-mint, I will tell more about it soon).