Label Lovely with Armani.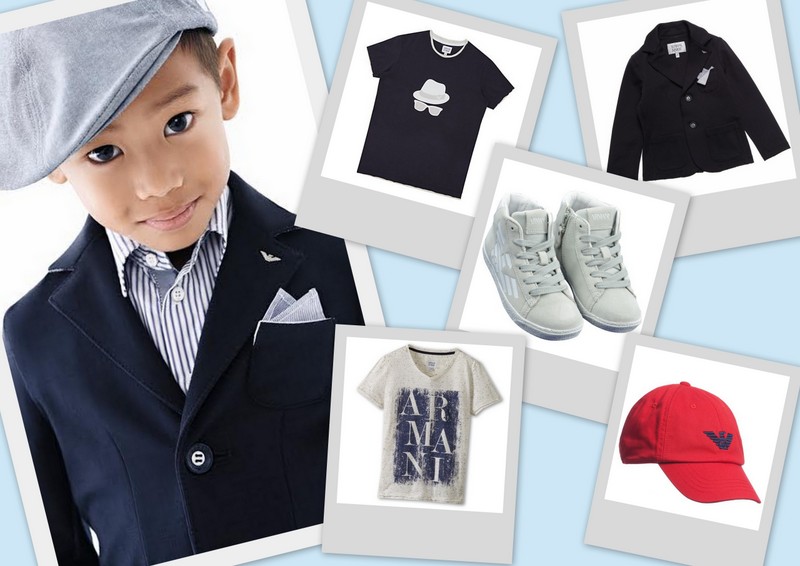 Todays Label Lovely stands for cool Italian style, casual chic and should be well known to everyone of us: Armani!
The adult collection is part of the fashion-worlds "Who is Who" and so it´s not surprising that also "Armani Junior" has already gained a lot of fans.
Especially the designs for the young gentlemen are lovely: Classy suits meet casual sneakers and colourful baseballcaps. We are huge fans of the current collections and picked some of our favourites for the collage above.
1. Black shirt with funny imprint
3. Sneaker-Love: Cool grey hightop-shoes
4. Armani rules: Shirt with label-print
5. Not without my hat: Baseballcap in light red