Label Lovely: Flower Power by Moschino.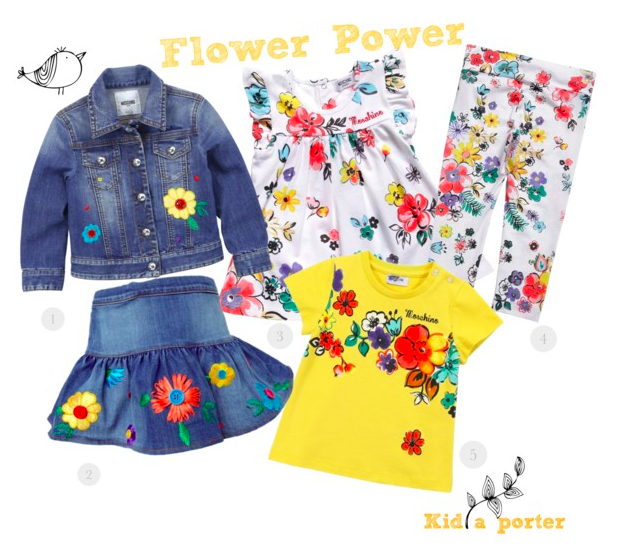 The trend is back! Finally! We had to wait some years but now the designers put flowers on their clothes again and send their models on the runways wearing flowers all over! We are so glad: Flower Power rules! Moschinos new collection is all about colourful flowers and we think it´s totaly charming.
These pieces are extravagant, beautiful and bring some colour in your wardrobe!
1. Denim jacket with flowers
2. Matches perfect with the short denim skirt 
3. Sooo cute: Dress for babys
4. Stylish and casual: Flower Power-leggings 
5. Yellow eye-catcher: Shirt with flowers