Fashion Friday: We love College Style.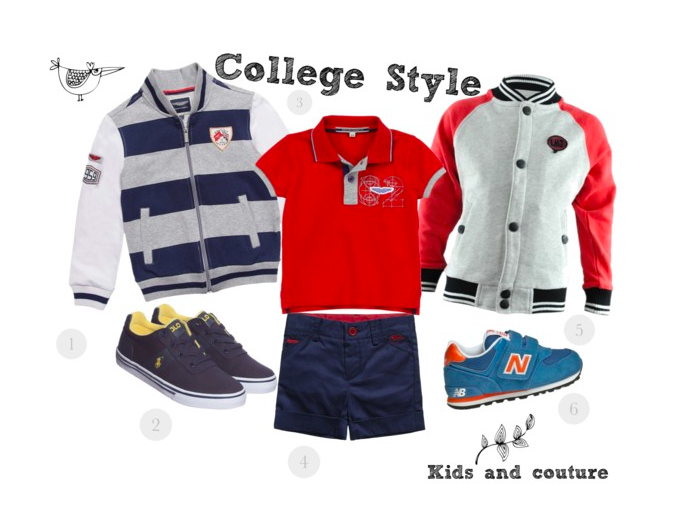 We are always out for you on fashion shows and fairs to spot the newest fashion trends for kids. What we found there? There is one trend which is definitely one of the designers favourites this year , a trend-look that shouldn´t be missing in every fashion-conscious boy´s wardrobe.
Aston Martin, Marc Jacobs and Ralph Lauren love it : The college look.
1. Classic blue-grey striped jacket by Aston Martin.
2. Casual sneakers by Ralph Lauren.
3. Timeless polo shirt in modern red by Aston Martin.
4. Shorts in dark blue by Marc Jacobs.
5. Stylish college-jacket by Marc Jacobs.
6. Not without my sneakers by New Balance.
4.