Label Lovely: Polo Parade by Aston Martin.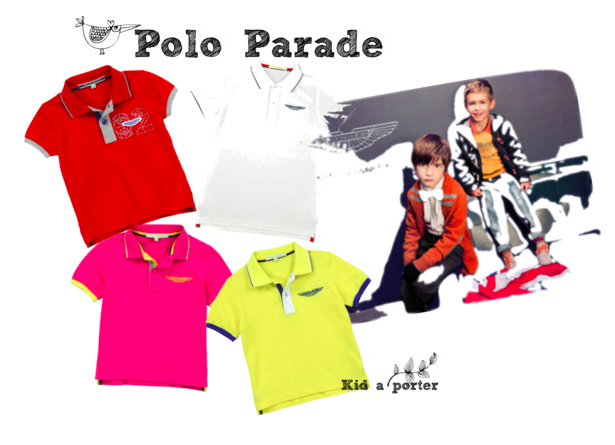 There are things which every fashion-conscious man between 0 and 99 has to own. The polo shirt is definitely among them. Why? Because there aren´t many clothes that are such all-rounders.
You can either combine them with jeans and sneakers to create a casual and cool outfit for school or with chino pants and chic shoes to visit grandma´s and grandpa´s silver wedding. They will be delighted.
Aston Martin, one of our favourite boys fashion brands, created great and colourful polo shirts for this summer: Pink, yellow and red! Of course there is also a classic white version. A real must have for the upoming season – and the season after that… and the season after that.