Item of the day: Keep it casual!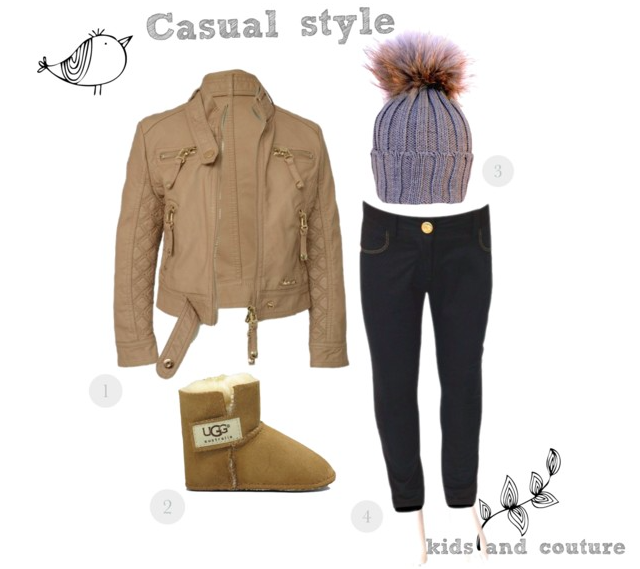 Twin Set is the new member of our kids-and-couture-family. The label offers beautiful kids clothes as this adorable fake leather biker jacket in beige. It is our "Item of the week". 
We wear it together with comfy boots and jeans.  The perfect every-day outfit!
1. Fake leather biker jacket by Twin Set.
2. Boots by UGG.
3. Hat by Catya.
4. Black jeans by Little Marc Jacobs.