Fashion Friday: Beautiful in black with Young Versace.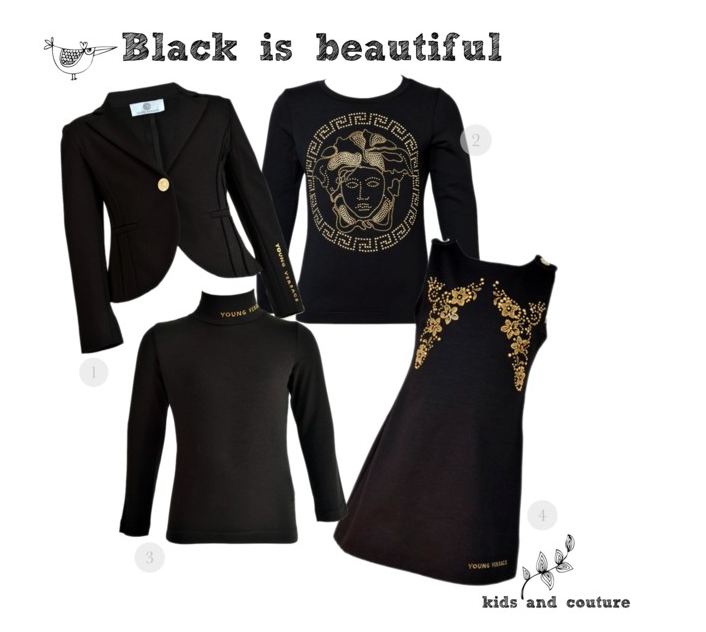 Versace – this is glamour, style and extravagance. We love the label for its really impressing designs that always have that certain something. It´s the same thing with Versaces kids label "Young Versace" and that´s why our Fashion Friday is all about the Italians.
Black is always beautiful and so are these nice pieces  – a real must have for every wardrobe.
1. Elegant blazer, lovely to jeans and dress.
2. Shirt with Versace logo.
3. Soft and stretchy black long sleeve top.
4. Black sleeveless dress for festive occasions.