Sunday Inspiration: Glitter Girl!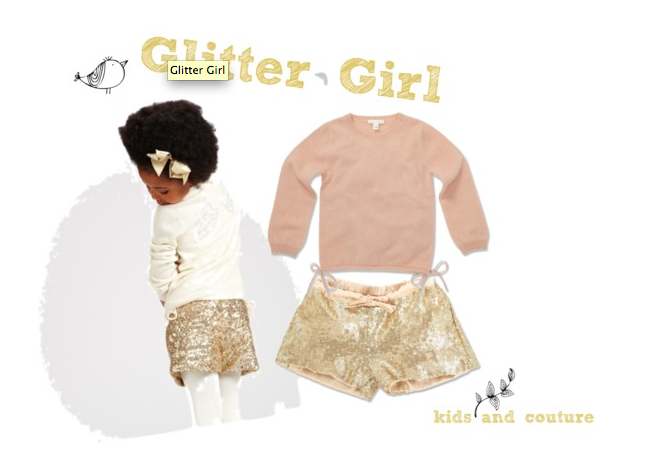 New Year´s Eve has just passed by and now the next parties are already waiting. We already know what our little sweetheart is going to wear on all of them because it is definitely her  favourite piece: Sequin shorts by Marie-Chantal.
The shorts are real eye candy and makes people look at them at once. We combine it with the cute cashmere jumper which is also by  Marie-Chantal. We are totaly in love with those clothes and hope that one day a designer is going to create the same shorts for adults.
This would definitely make the coolest mother-daugter-look ever!