Fashion Friday: Casual outfit fo cool boys…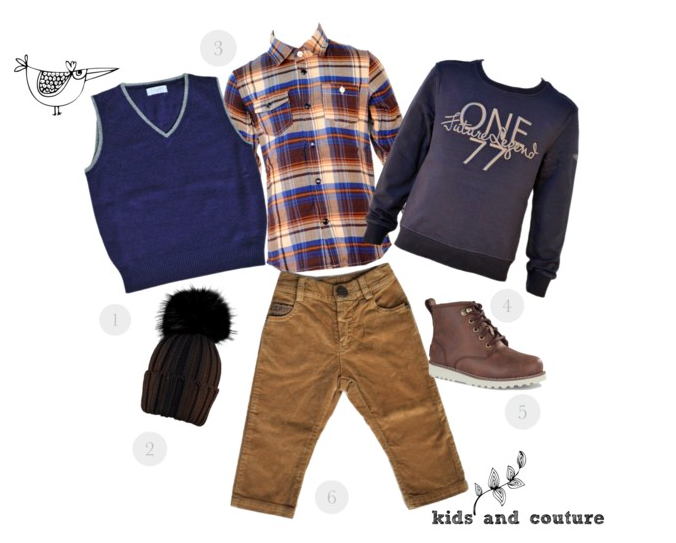 Only girls love clothes and spend time in front of their closet? Not true… we can tell you…. Also young men love to be well dressed when they leave for school. That´s why we used our "Fashion Friday" and created a casual outfit for cool boys. 
Here we go:
1. Awesome: Blue checked shirt by Aston Martin.
2.Casual beige velvet trousers by Fendi.
3. Our favorite: Casual navy blue jumper with beige embroidered logo by Aston Martin.
4. Hat by Catya.
5. Must-have: boots by UGG Australia.