Sunday Inspiration: In love with elephants!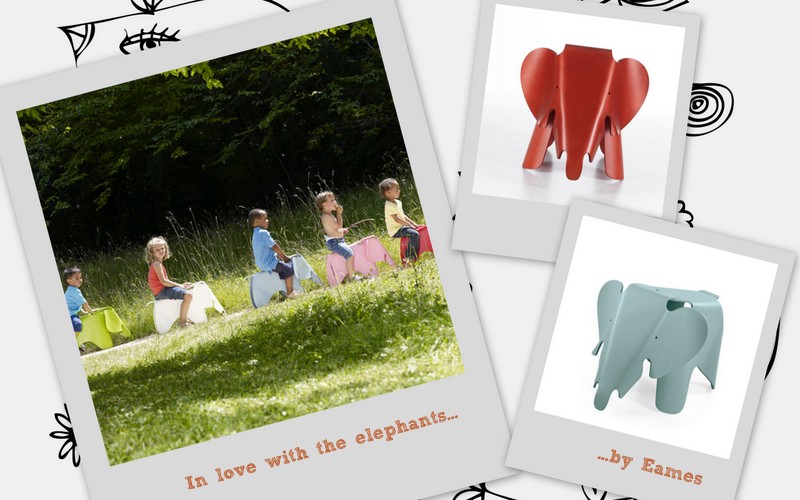 It´s never too early to get in contact with beautiful design! Who claims this? Hmm… To be honest: We do, because we need an excuse to buy these wonderful elephant-chairs by Eames. 
Why? Because they are so beautiful and the perfect piece for every kids room! You can get them in nearly every colour, they are timeless and you can still use them in teenage-times (as a trendy bedside table for example).
And … Yes, ok! You know us too well… And because mum always wanted one of these chairs in her house. Kid, don´t you want the elephant-chair for christmas?