Sunday Inspiration: from the Pariser Fashion Week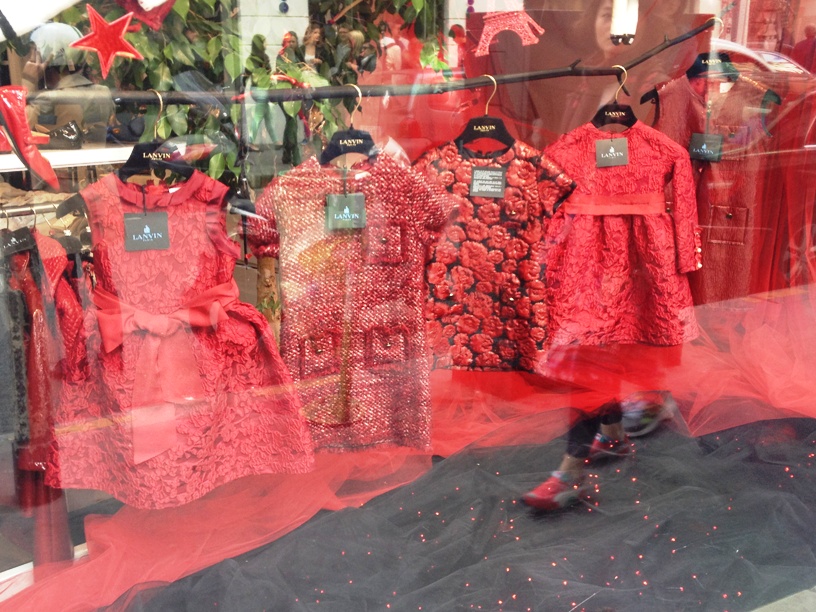 The last Pariser Fashion Week spun away so quickly again!
Parallel to all the business appointments we have yet used the opportunity to collect new trends from Paris for you. Especially the shop window of a Paris Luxury kids fashion boutique has caught our attention with the dreamlike girls collection from LANVIN.
True girls dreams in precious materials like red velvet, taffeta or lace.
Highlight was the joint shoe shopping for mum and daughter at Marc Jacobs and Little Marc Jacobs respectively – the ballerinas with studs in mouse-style are an absolute eye-catcher and THE Fashion Must Have for this fall.