Summerlove with Billieblush, Rykiel Enfant&Ralph Lauren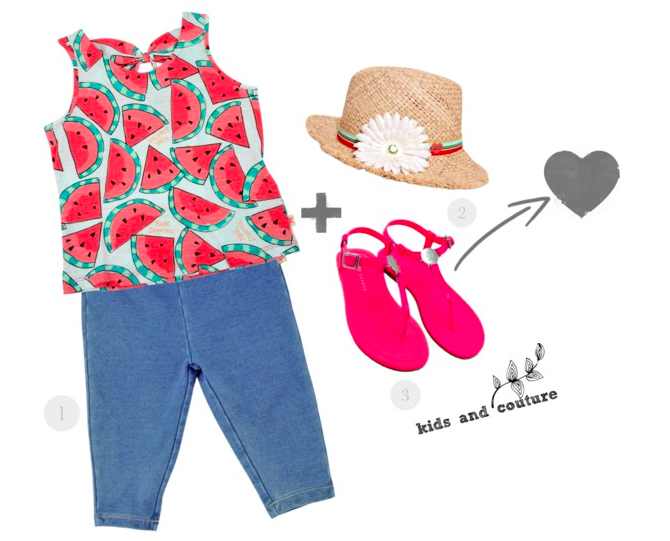 Yeahhh! Spring finally arrived and the first rays of the sun make us smile. No wonder, we are already dreaming about our first holiday for this year, which has just been booked some days ago. We will spend some wonderful days at the beach and we weren´t real fashionistas if we hadn´t alrady thought about the perfect holiday-outfit. May we present our favorite pieces for long days at the beach? Voilà!
1. Top with cute print and blue jersey pants by Billieblush.
2. Not without my hat! Stylish and protecting it-piece by Rykiel Enfant.
3. Pretty in pink: Sandals by Ralph Lauren – it´s love!