Fashion Friday: Blue vs. red with Little Marc Jacobs and John Galliano.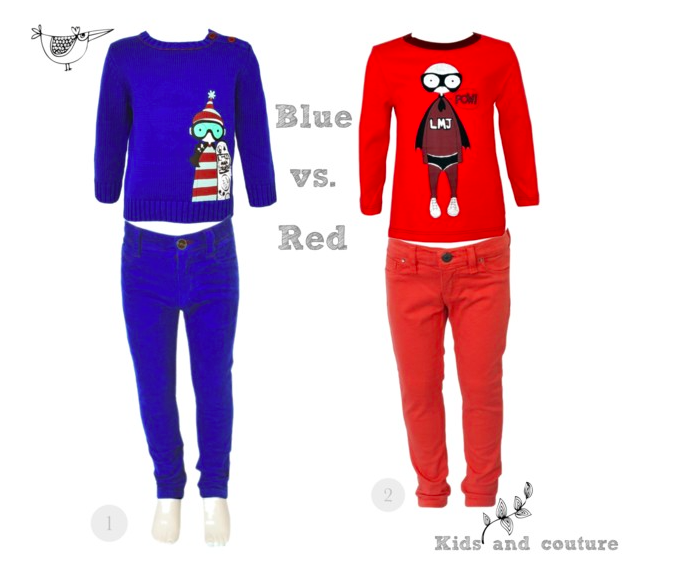 Blue or red? Blue or red? No easy question we had to answer some days ago: A friend planned to give one of the shirts to her eleven year old godson and wanted to know which one to choose. Both outfits are casual and comfy. Which of them would you prefer? 
Outfit number one, which is by Little Marc Jacobs or Outfit number two, which is a mixture of Little Marc Jacobs and  John Galliano Kids? In the end we had to flip a coin. The red longsleeve is now owned by a happy godson who says that the shirt is "quite cool".