Fashion Friday: Let´s get casual…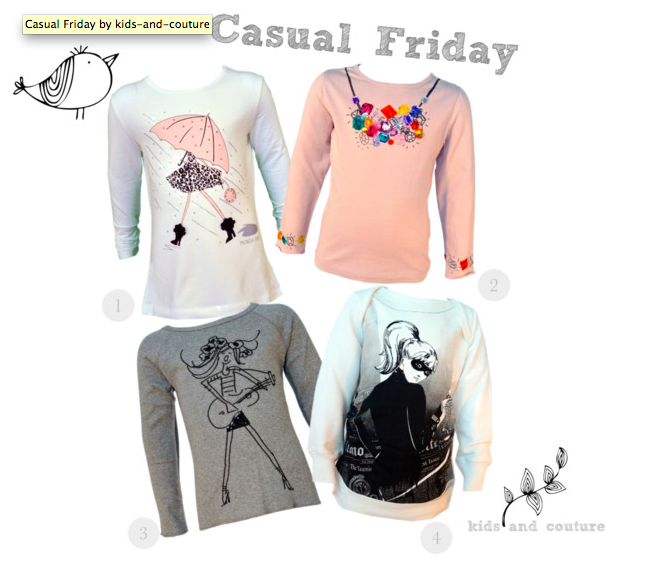 Hooray! It´s finally Friday and a nice weekend is waiting for us: Visiting grandma, going for a walk, eating waffles. To make the weekend perfect, we were looking for some really cosy and nice jumpers. Did we find them? Of course …
1. I´m singing in the rain: cotton top by Patrizia Pepe with cute imprint.
2. Diamants are a girls best friend: Extravagant pink top by Stella McCartney Kids.
3. Let´s sing a song: grey cotton top with funny imprint by Rykiel Enfant.
4. She is a supergirl: Casual jumper by John Galliano Junior.