It-piece of the week: Little Marc Jacobs soft faux-fur gilet in trendy red!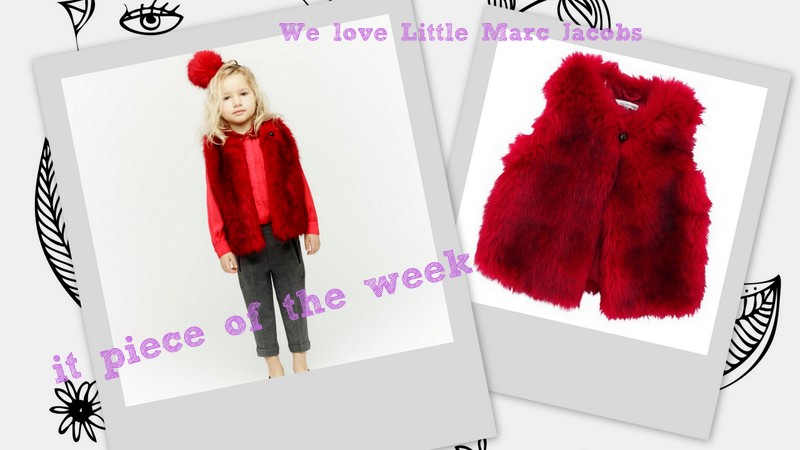 No question! Our "it-piece of the week" is definitely worth having a look! Or two, or three…
The fancy and very cosy faux-fur gilet by Little Marc Jacobs was one of our favorites from the beginning. Love at first sight … You know what we are talking about… Combined with a dark jeans as on the picture above or a cool statement shirt by Little Marc Jacobs as our little model was wearing on the kidsandcouture-shooting in Cologne, the Faux-fur gilet is a total must-have.
Marc Jacobs has just separated from Louis Vuitton – this is bad on the one hand, but on the other hand: Please Marc, if you have more free-time now, could you please create some more gilets? We would love to see them in a dark blue. And in black. And in grey. And….