Fashion Friday with Ines from Mum*n*More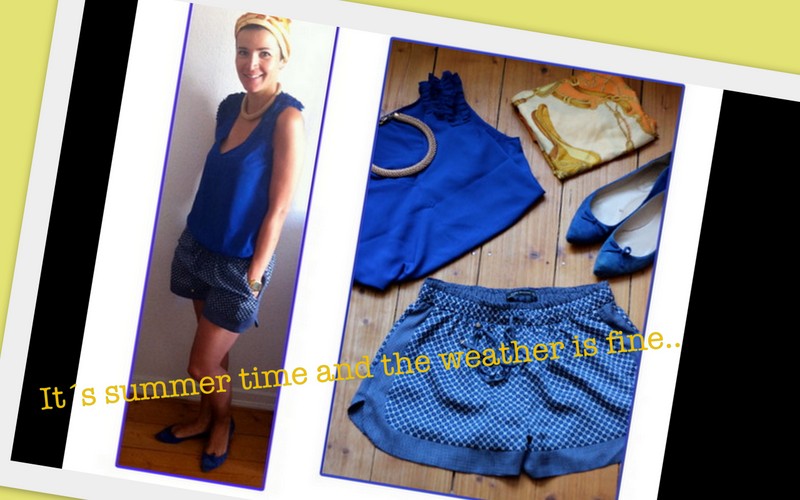 Summer is not over yet – there is still time to enjoy the last nice days. Ines from Mum*n*More tells us how to dress stylish these days.
Short pants and a light blouse or top a perfect for the last warm days. The look is getting interesting because of the special cut of the top and the cool pattern on the pants. Gold and blue are matching great with each other and look nice in combination with tanned skin. All pieces do come from the same label, so the blue colours are nearly identical – even the shoes.
To get some kind of holiday feeling, I put a scarf around my head – that doesn´t only look nice, it also helps to come over a bad hair day.
top, pants and shoes: Zara
scarf : found on a market