Tootsy Thursday: Disney-shoes! Have fun with Micky, Donald & Co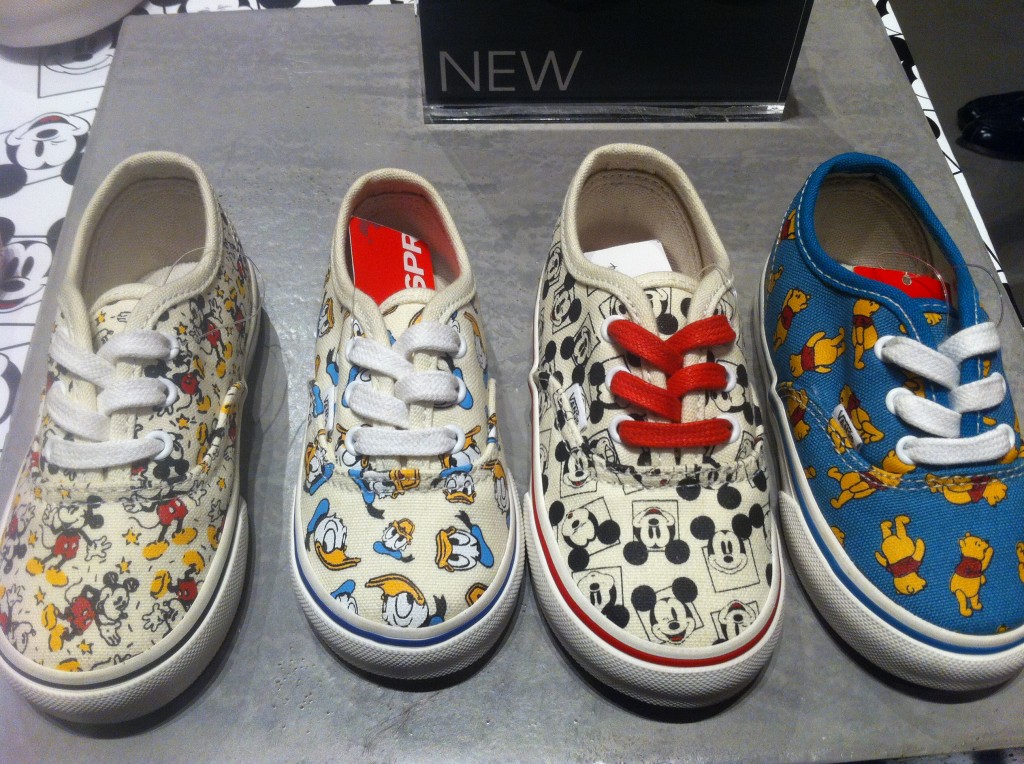 Wow! Aren´t these shoes just gorgeous?

Mickey Mouse, Donald Duck and Winnie-the-Pooh as daily companions– who follow you literally with every step – we are sure no one can resist. Be honest: Which mum and dad would now love to be children again? That´s no problem! The shoes are also made for adults – as high tops or as normal flat sneakers.