Fashion Friday: Interview with Tanya Neufeldt alias Lucie Marshall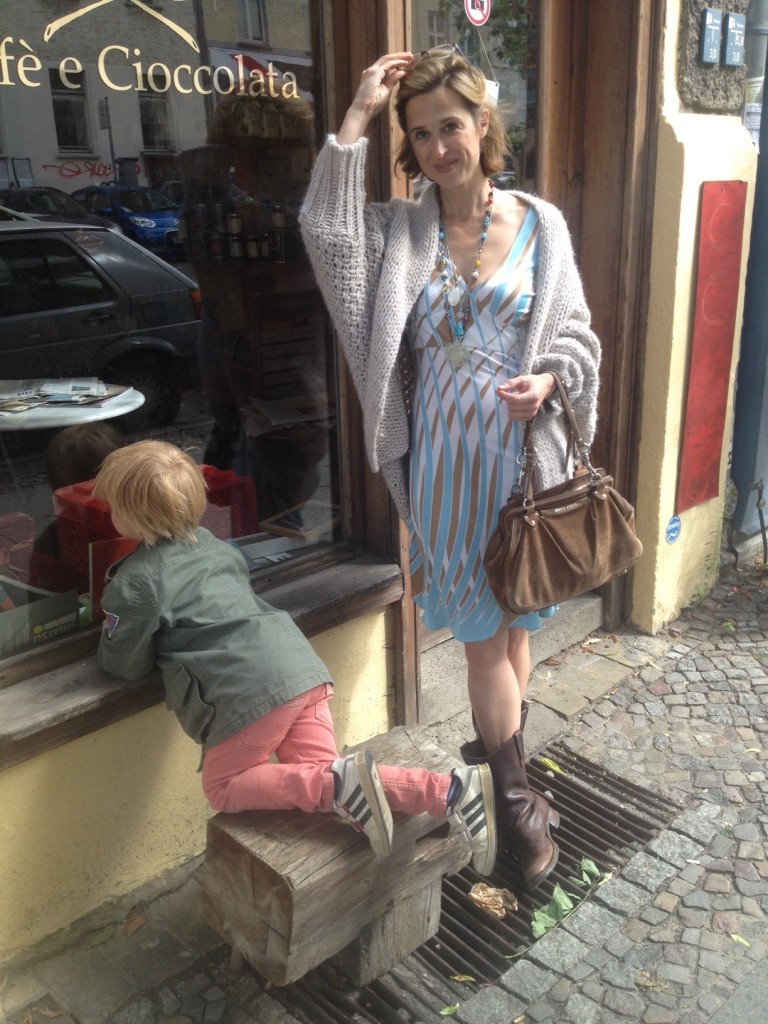 Tanya Neufeldt is actress, moderator, mom of three year old Noah, wife and – since nearly one year – she is also a successful blogger.
As Lucie Marshall  the working mum is well known in the blogosphere. We asked the funny and eloquent Berlin-woman for a short interview. About blogging and fashion of course!
Tanya, how did you get the idea to start your blog? 
I started blogging in October 2012. In these days I was already writing my book, which is going to be published by Random House/Mosaik Verlag in October 2014. It was like a test for me: I wanted to know if the people like what I write.
What is so special about blogging? 
I always thought – and still think – that blogging is a great opportunity to express oneself totaly free and in a creative way – it helps to run riot somehow. I was lucky  that there were many great followers who wanted to read my stories. It´s a personal gain to get in contact with so many interesting women (and sometimes even men).
What are your favourite fashion items?
I love shirt dresses! I always feel well dressed with them – and I can wear them in the casual way with boots and flip flops or in the fancy way with sandals. And I could never live without necklaces. Without them I somehow feel nacked and I appreciate the fact, that they can even spice up  a simple shirt. I remember my son Noah being little and sitting on my lap, sucking on my jade amulet. Today he likes to wear it himself 🙂
Besides, I adore vintage clothes. I love strolling through vintage shops and find the best designer pieces!
Thanks so much for the interview, Tanya!