And the stroller of choice is…..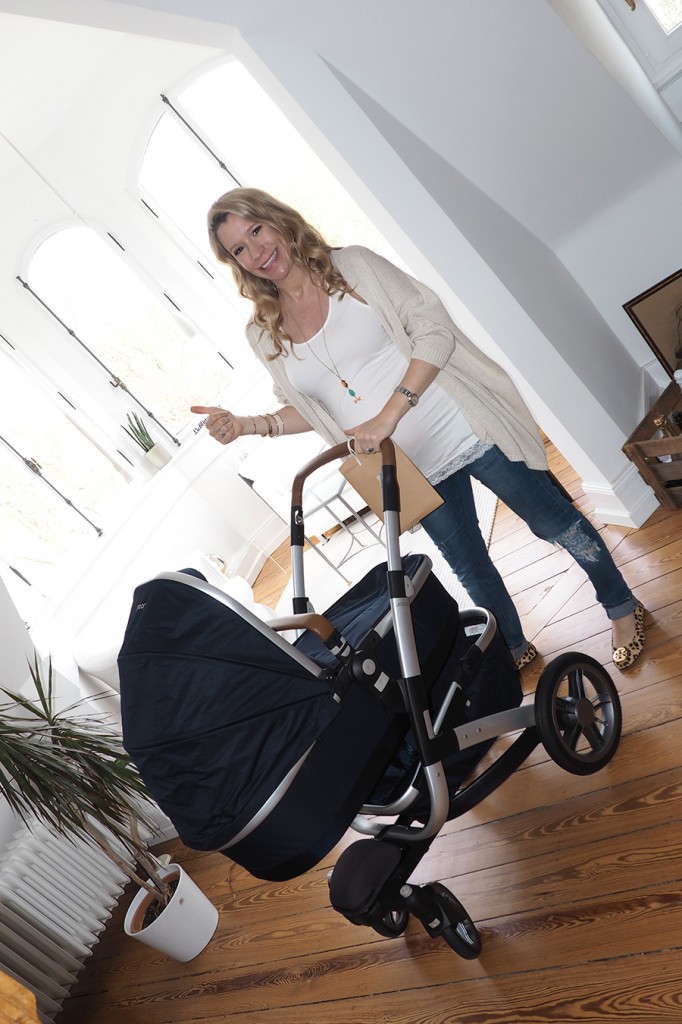 Slowly i's getting concrete and we have ushered in the baby countdown, finally there are only a few weeks until our little angel will be born and with us.
High time to make final preparations setting up the nursery and finally getting my long awaited stroller ready for use.
As an already experienced Mama, the choice was considerably easy this time – for me there's just no cooler stroller than a JOOLZ.
I was rather spoilt for choice, because I could hardly decide between a self-configured Joolz Day Tailor or the new Joolz GEO, which is just incredibly versatile.
My decision was ultimately the Joolz GEO, which is just perfect for us due to its versatility and the super large basket – ideal for our shopping trips. As color I chose a noble navy blue with fawn-colored leather elements, because you'll get the GEO as a Tailor version with your favorite color combination only in a few weeks.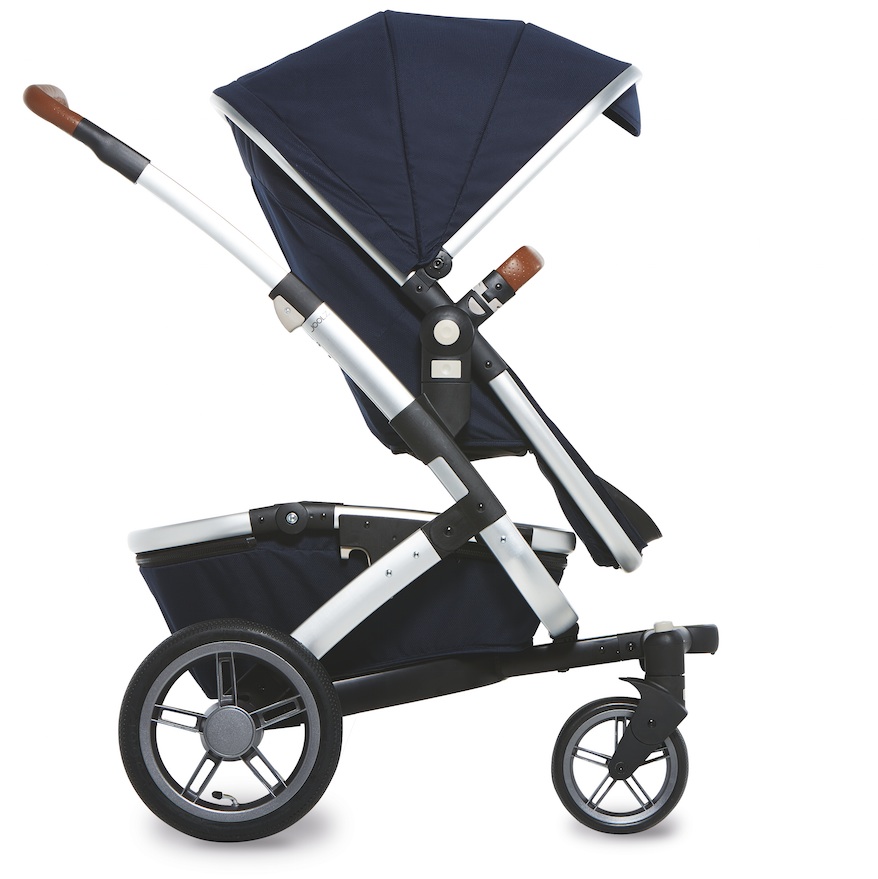 As a proven and experienced user of the Dutch competitive stroller for our first child, I was of course very excited about the features and navigability of the GEO – and one thing ahead: I am deeply impressed !!!
As a cooperation partner of Joolz I'm enjoying the wonderful luxury of getting the stroller not only delivered, but also getting a very experienced and super cute field staff placed at my side who assembles the stroller together with me and again explains every detail to me.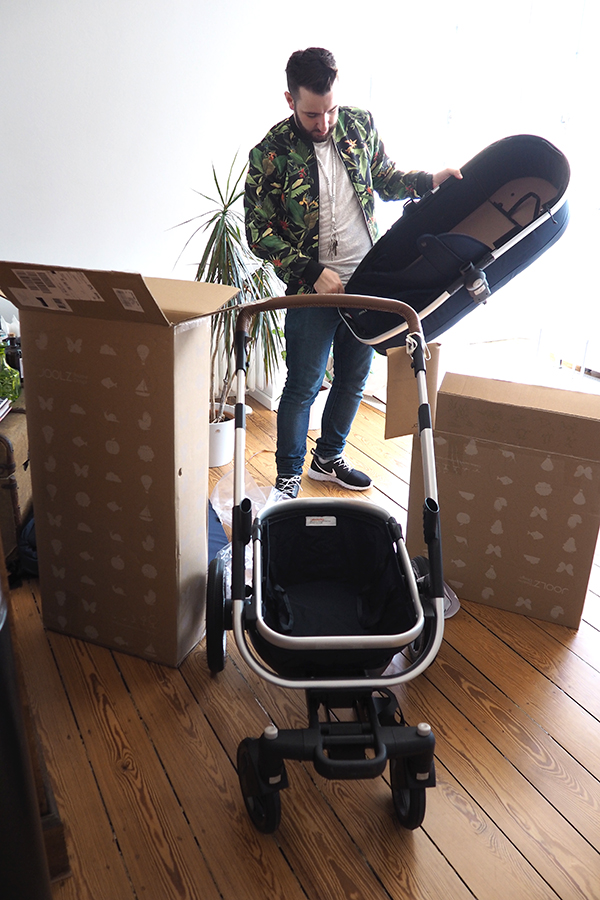 I had prepared for a long afternoon with many technological features. However, Ozan confirmed my decision for this brilliant stroller which is in fact assembled in really only a few steps and can be also converted in a few steps.
This way, I can very easyly install the Maxi-Cosi adapters for the beginning allowing my my little darling to stay in the car seat and I don't not have to move her to the baby bay. And for longer walks I can remove the adapters easily and click in the baby bay to the base.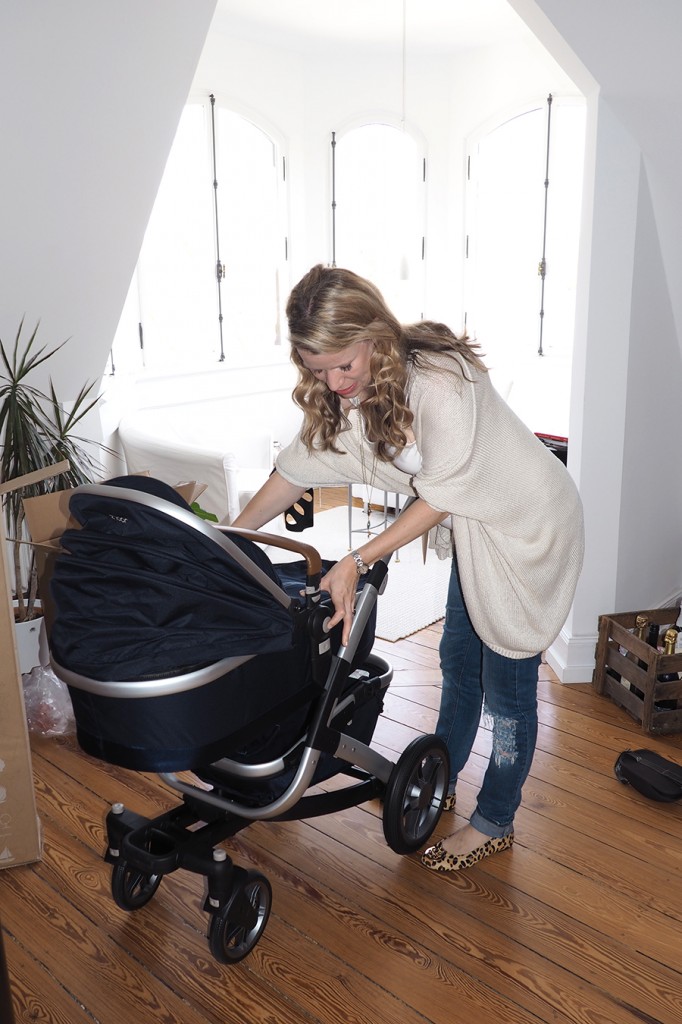 Of course, a stroller primarily serves to comfortably and safely transport the baby. That you get offered this many great features in addition, which actually greatly simplify and pimp everyday life with a baby, I have hardly dared to hope.
Features like..
the assembly and change in really quite a few steps (even Papa finally manages to accomplish that ;-))
the minimum volume of space that the JOOLZ requests in the trunk (this alone is acutally already a selling point par excellence)
the telescopic handle, which can be pulled out for big parents for back-friendly pushing
the huge basket insert below, which im comparison to all other pushchairs really offers volume and can be removed as a practical shopping basket
the integrated summer cover with mosquito protection – if you so far had been ito attach another cover with mesh ventilation panel in the summer time, the GEO comes integrated with everything. I only need to open a hidden zipper
the removable top handle, which can be opened with one hand
several secret compartments eg in the tub for storing valuables
the practical Kiddi board for big siblings who can be pushed as well once the first signs of fatigue occur
Last but not least – the super stylish design
convince even last skeptics.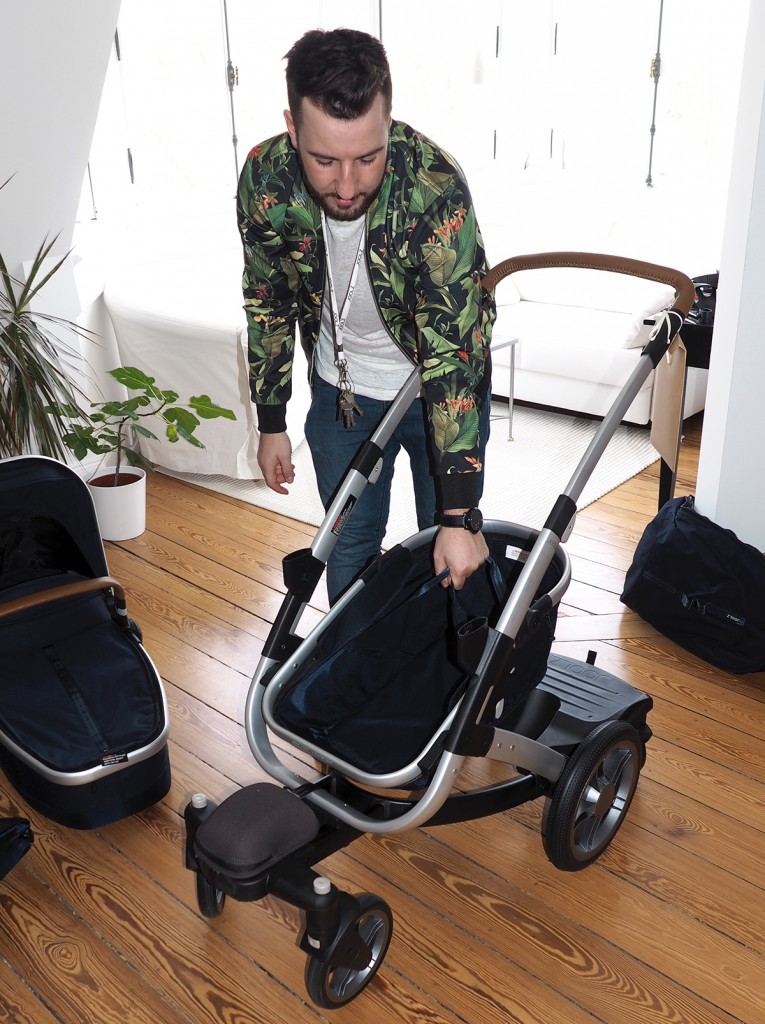 You can not imagine how impatient I am waiting for the arrival of our princess and finally bringing our dream stroller live in action !!!
In the meantime we enjoy our big mouse having fun when crafting the the many great things that can be made from the cardboard packaging of the pram!