Sunday Inspiration: Splish Splash!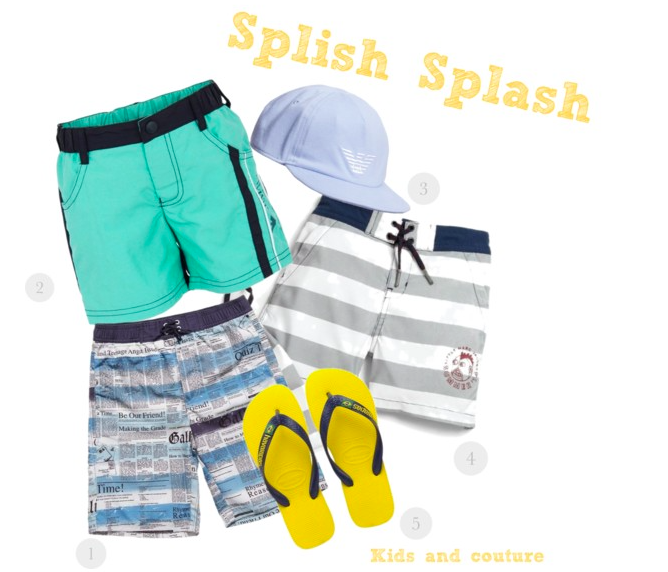 The sun has been shining for days and all we are longing for is a whole day at the sea. Have you already booked your holidays? Or are you even living at the sea? For those who still have to wait until school is over, we recommend a day at the lake or in the garden – the hose can also help a lot.  And these are the perfect accessories for boys.
1. Stylish swimming shorts by Galliano.
2. Eye-catching shorts by Armani.
3. Not without my cap (by Armani).
4. Grey meets white: Chic shorts byLittle Marc Jacobs.
5. Summer must-have: Yellow Flip Flops by Havaianas.