Fashion Friday: Let it snow…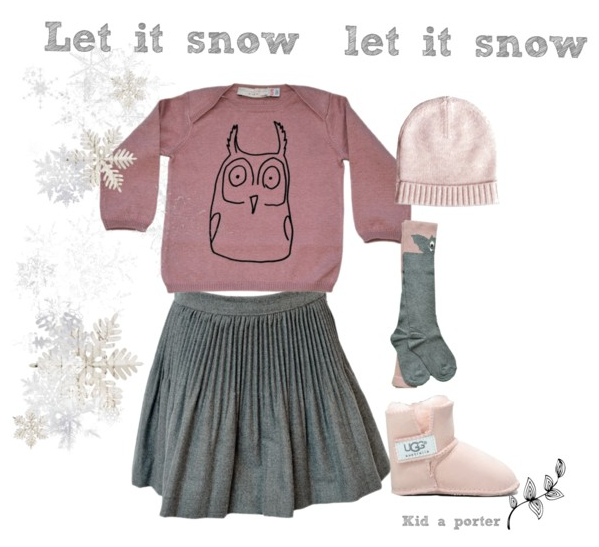 Oh the weather outside is frightful
But the fire is so delightful
And since we've no place to go
Let it snow, let it snow, let it snow…..
Slowly but surely we are getting in Christmas-mood. Yesterday we  started to listen to those songs, which are only used in December. 
The perfect outfits for cosy times:
Jumper and tights by Stella McCartney Kids.
Grey skirt by Il Gufo.
Boots by UGG.
Hat by Oscar et Valentine.