Little cat meets little mouse…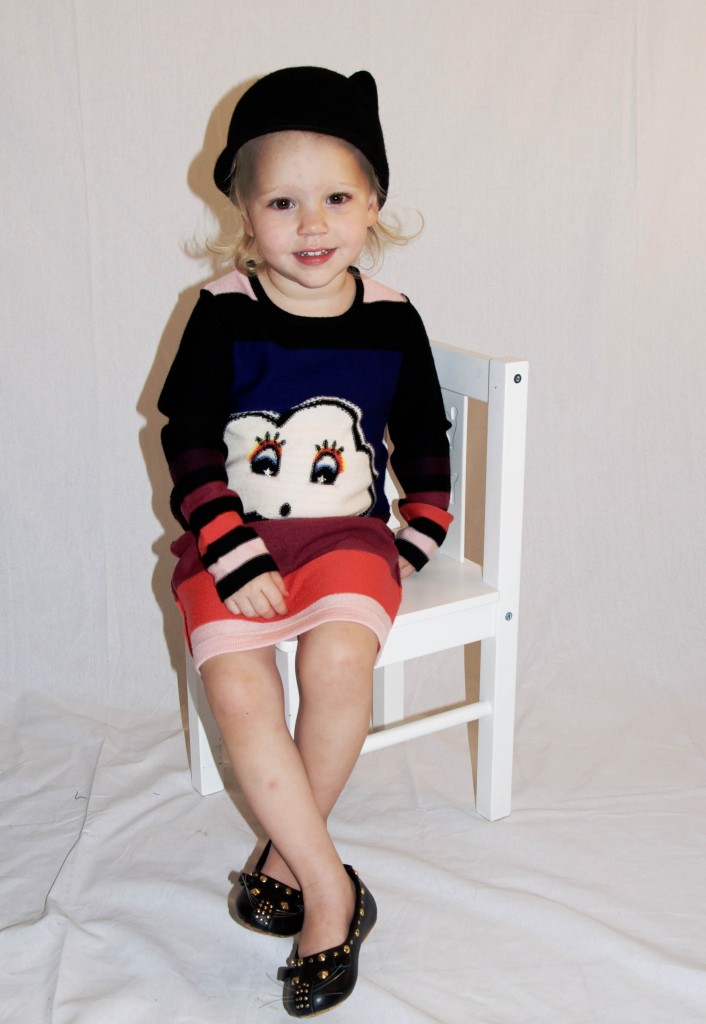 Some days ago, the German television transmitter RTL was in the house and … no information yet – unfortunately – but we can already tell, that Pippa loved the fact very much.
She enjoyed the day, wearing her beloved Mouse-Shoes from Little Marc Jacobs. There was no question that she wanted to wear them for this very special occasion. We combined it with a bright and happy stripe dress from Rykiel Enfant: Cosy and beautiful!