Sunday Inspiration: Let it shine!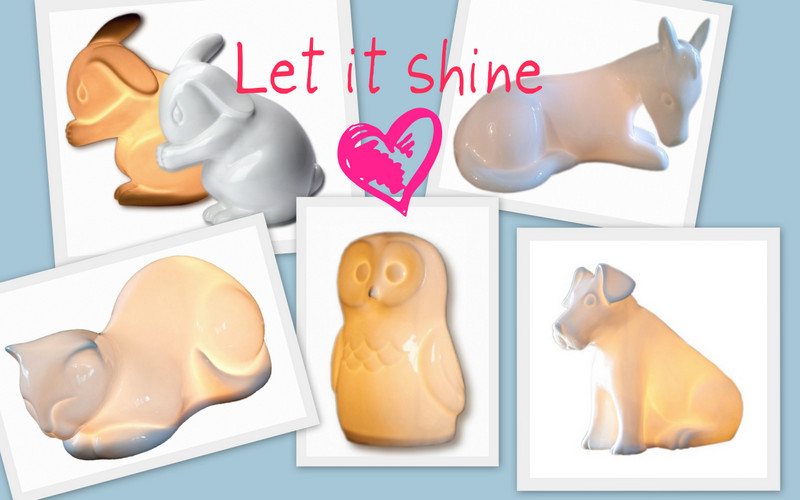 "Mommy, daddy, can you buy me a rabbit and a horse?"
"But darling, where should we have them?"
"Right here, in my room!"
 Dogs, birds, rabbits, horses and cats in your house? No problem! These cute little animals are absolutely house-trained.
They give great light and look really gorgeous. The lamps are produced in England, by Charlotte and Victoria, who are not only business partnes, but also sisters. We learn:  If two sisters have an idea and follow their dream, something nice like White Rabbit England can be the result. We love it!