Tootsy Thursday: Shoes for little princesses.
To be honest, there do not exist  too many male names that make a woman smile at once (except the name of their sweetheart of course!).
One of them is definitely Stuart Weitzman.
The designer is said to be a master of raffish material: No wonder, that many of his shoes are unwearable and are considered as art. How many of you can imagine to walk around with shoes made out of 24 karat gold?
By the way: Weitzman also designs shoes for kids and babies (which are a little bit cheaper  than the ones for the mamas). They do look as if Weitzman has been inspired by a Cinderella-movie. However, the daughter is totaly happy with them. She doesn´t want to wear anything else for kindergarden. Yes, without question, she is a diva, but as we know: Like mother, like daughter and these shoes are just too pretty!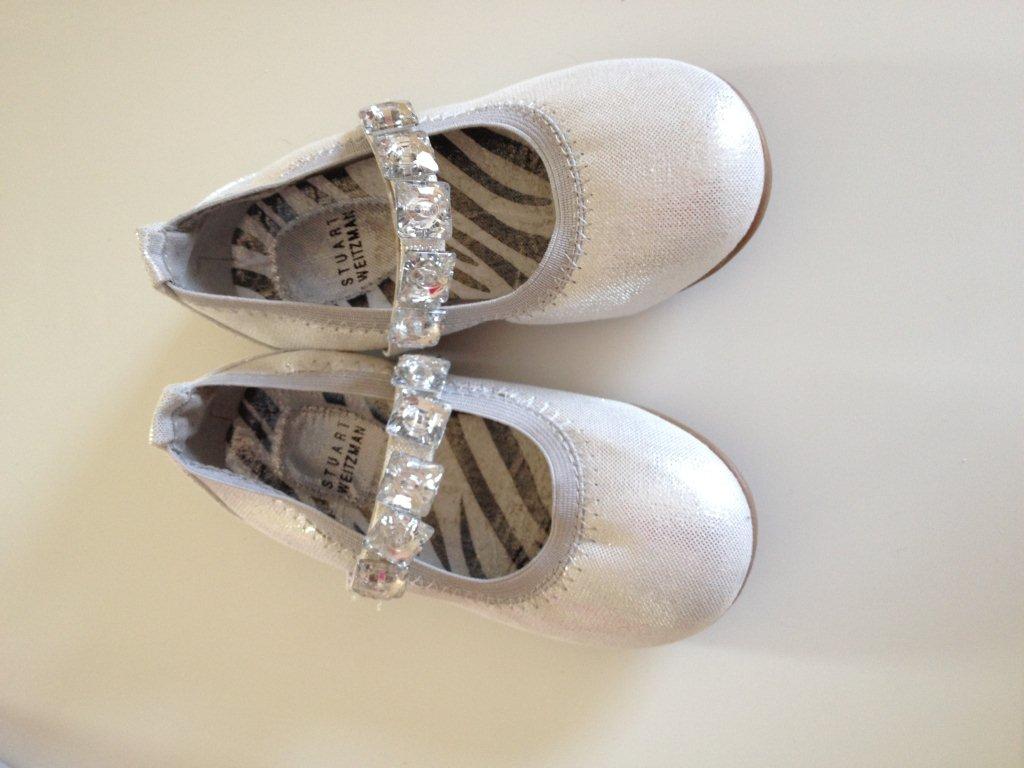 You get these adorable shoes or similar Stuart Weitzman shoes here…..