Fashion Friday: Cool sun hats for hot days!
Some days ago Katherine Heigls daughter Adelaide Marie showed the latest summertrend via Facebook:
                                                                                          Don´t forget your sun hat!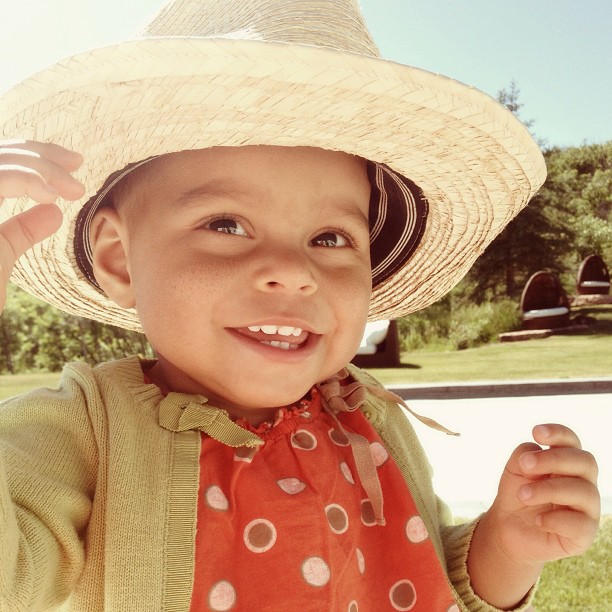 Mama Katherine ist proud of her sweet daughter and we also have to admit that she is really looking gorgeous.  Besides: Sun hats are not only stylish, they are in fact essential for babys and little kids staying on the beach or at the lake. Because oft that, we collected a nice choice of headpieces from Rykiel Entfant, DQueen, Il Gufo and Roberto Cavalli.
                                                                                             Now then, which one should it be?