Tootsy Thursday: Luna Leggings color your life
In todays Tootsy Thursday we present you lovely stuff which is not only pretty for kids' feet but for the whole legs!
Since we just stumbled accross the cute LUNA LEGGINGS which bring good mood into cloudy winter days with their festive fresh colours and which are ideal spring companions.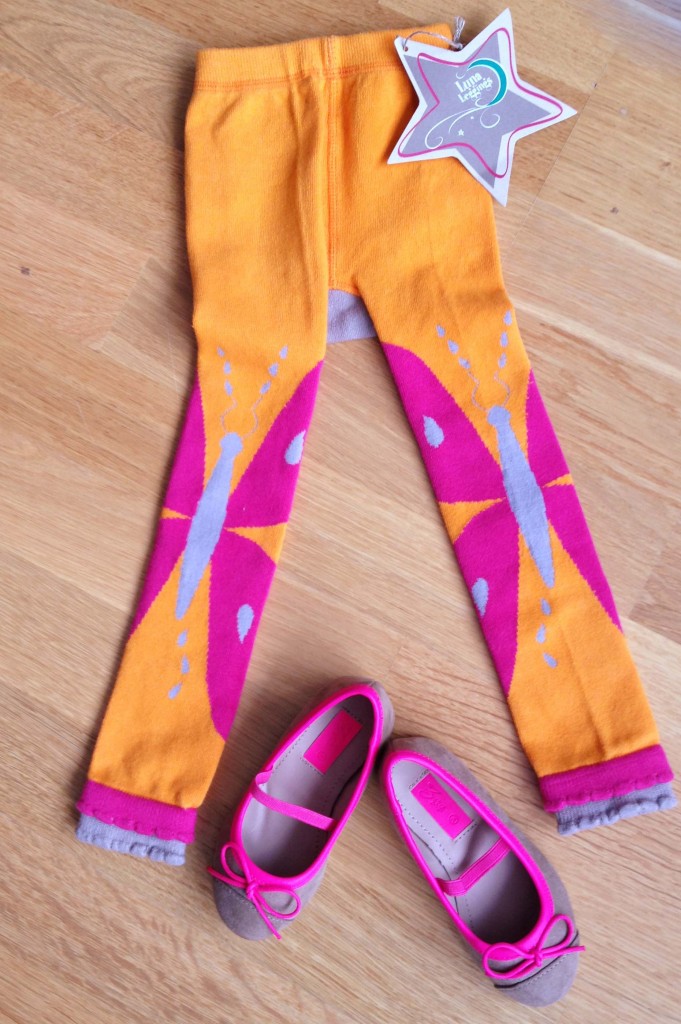 In addition to the fabulous quality (cosy cotton, which does not frazzle and does not wear out) the exceptionally bright colours and bold pattern mix convinces us. From stars and stripes to Butterfly, flower tendrils and clouds…
There are even some leggings with neat extra applications: e.g. in the leggings, the leg cuffs consist of several layers and there are leggings with Tutu skirt – just too cute!
The stylish leggings and tights can be combined eg with colourful ballerinas, here cream suede of ballet flats with pink trim by ZARA kids.