Family Fun: Let's go harvesting grapes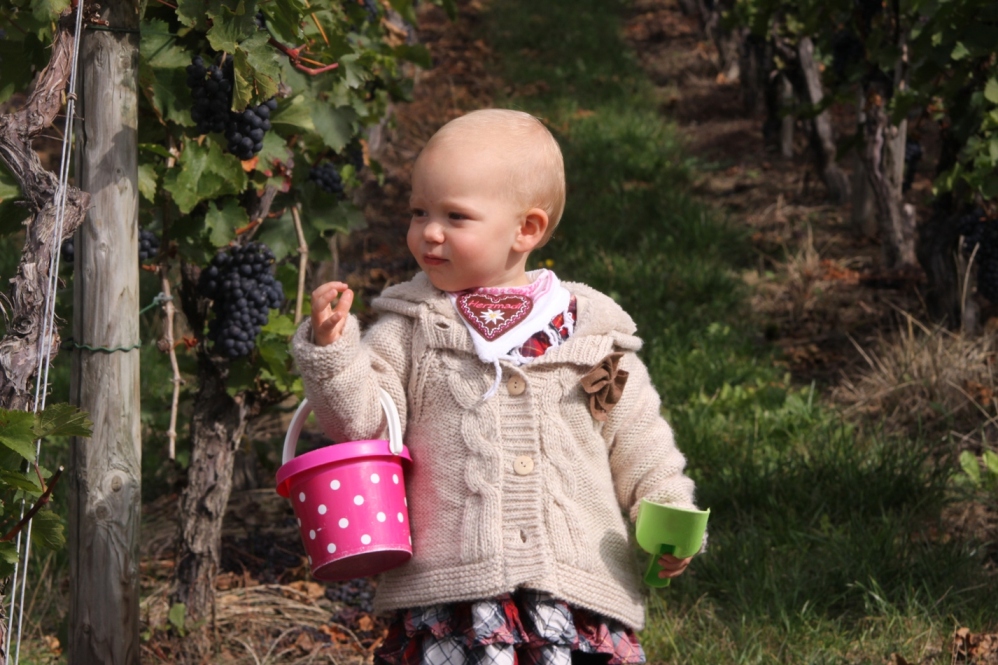 Finally fall has arrived with its splendor and abundance of colors, fruit and leaves.
If the weather is not too ugly there is nothing better than going for a blow with the kids. We discovered a trip to the vinyards as a nice alternative to the playground last weekend. Pippa had so much fun helping harvesting the grapes.
With her little bucket she was busily speeding up and down the hills and enjoyed nibbling grapes. The grapes also turned out to be very thankful baits motivating the llittle one for quite a long walk with us.
The nice side effect of such a field trip: The entire family gets some fresh air and fresh air gets you so lovingly tired 🙂
Even if you do not have any vinyards near you, fall is the perfect time to go outside and discover or collect thing such as nuts, chestnuts or apples.