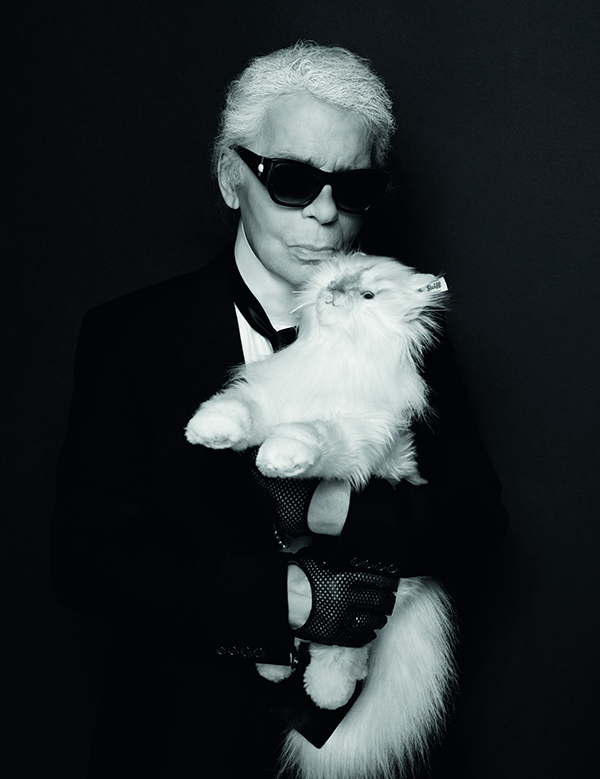 As huge fans of the cult brand STEIFF, we were, of course, very delighted to learn about the latest cooperation of the plush fabric manufactory: no other than the great Karl Lagerfeld was honored to work with Steiff to create his famous Burma cat CHOUPETTE as a plush toy for eternity .
She has more than 42,000 fans on Facebook and more than 58,000 followers on Instagram. 42,000 people read their tweets on Twitter. She works as a model for the world's most exclusive brands. The most important lifestyle and modem magazines in the world have already reported about them. No, it is not a famous actress, musician or sportswoman, but a cat! Two carers take care of them at full time. She is undoubtedly the most pampered pet in the world! It is, of course, about Choupette *, the cat who has conquered the heart of Modezar Karl Lagerfeld. Choupette serves the artist as a beloved muse and inspiration.
"Choupette is such a famous and gorgeous cat that it does not surprise me at all
when I received this request. Steiff is the perfect partner for
this project. It is the only company that has the necessary expertise
to capture the incomparable class of this young princess. "
– Karl Lagerfeld
The soft plush cat with her fluffy white fur and the big blue eyes looks like the real choupette. All the details have been thought of – also a complementary magnet mouse.
Worldwide, 2,000 pieces of the exclusive cat were produced, which will be available from May 2017 in the KARL LAGERFELD shops and at KARL.COM, later also on Steiff.com, Steiff.com and at selected fashion and toy retailers.
The exclusivity of the Steiff animal is certainly also underlined by its rather exclusive price of € 499.
We find – an absolute MUST-HAVE for small and large fashionistas.