Fashion Friday: ♥ Meet Karl and Choupette ♥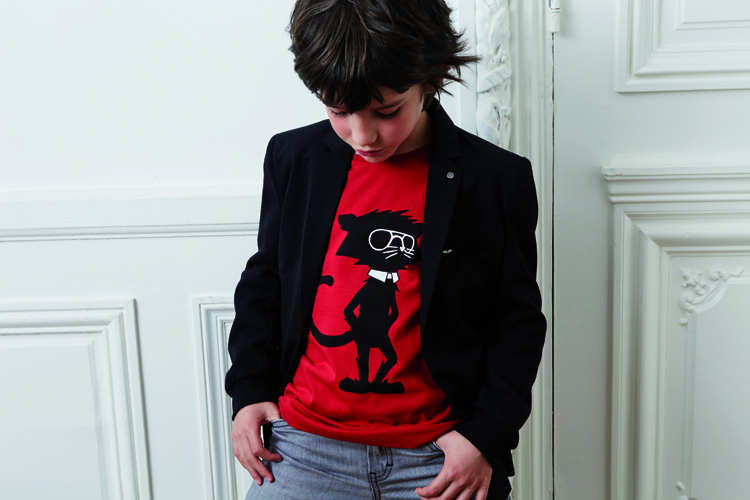 Well hello: Did you already hear the big news?
                   Karl Lagerfeld, fashion god and 81 years old, does launch his very first kids collection.
We must say that this was really surprising and that we already became the biggest fans the moment we saw the first pictures.
No wonder that we decided immediately that Karl Lagerfeld Kids has to become part of our online shop and now we are counting the days till the clothes will be delivered. Meanwhile we will give you a little sneak peek to show you what is coming up: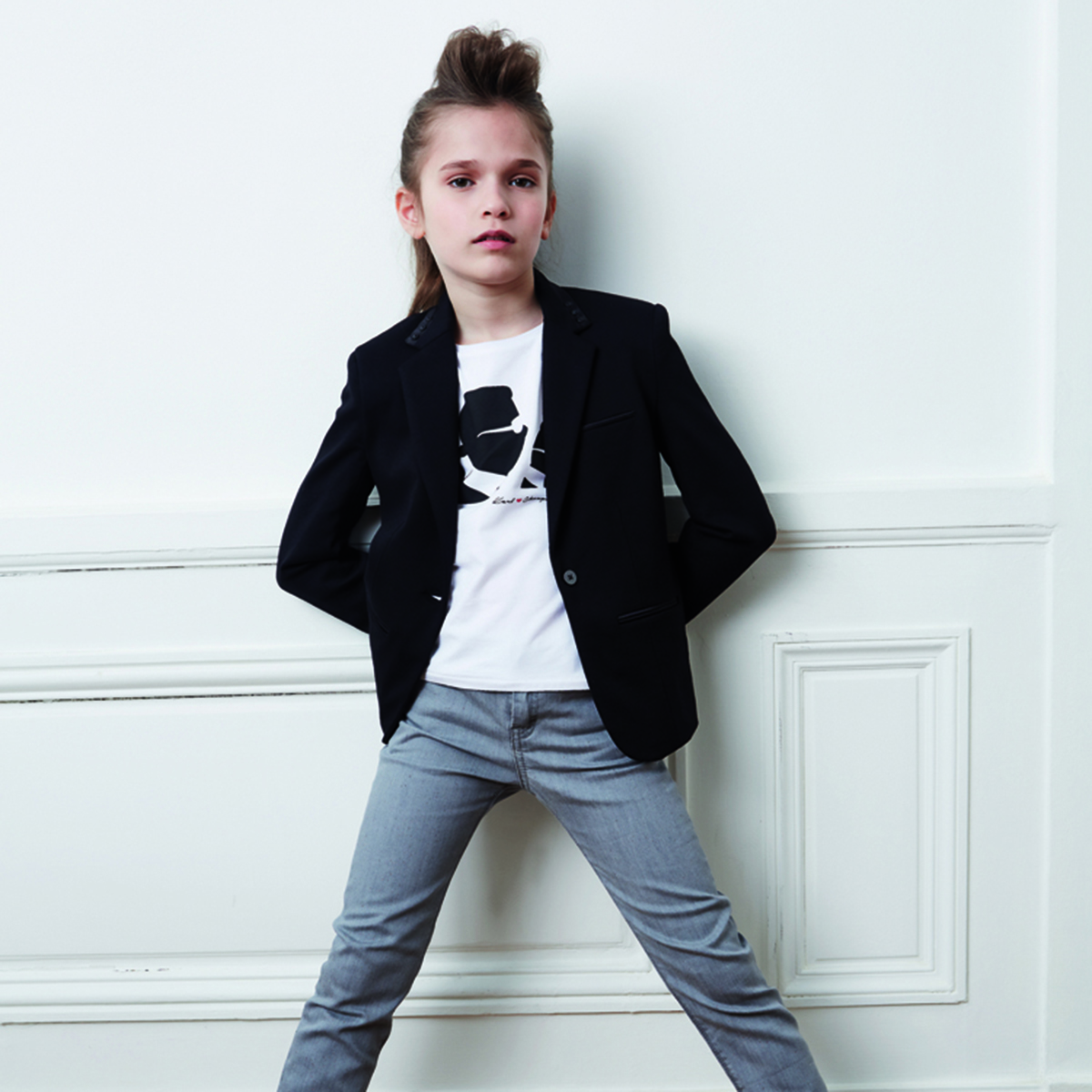 The collection for Babys and kids from 0 till 16 years  is absolutely cool and casual – high fashion as it´s best!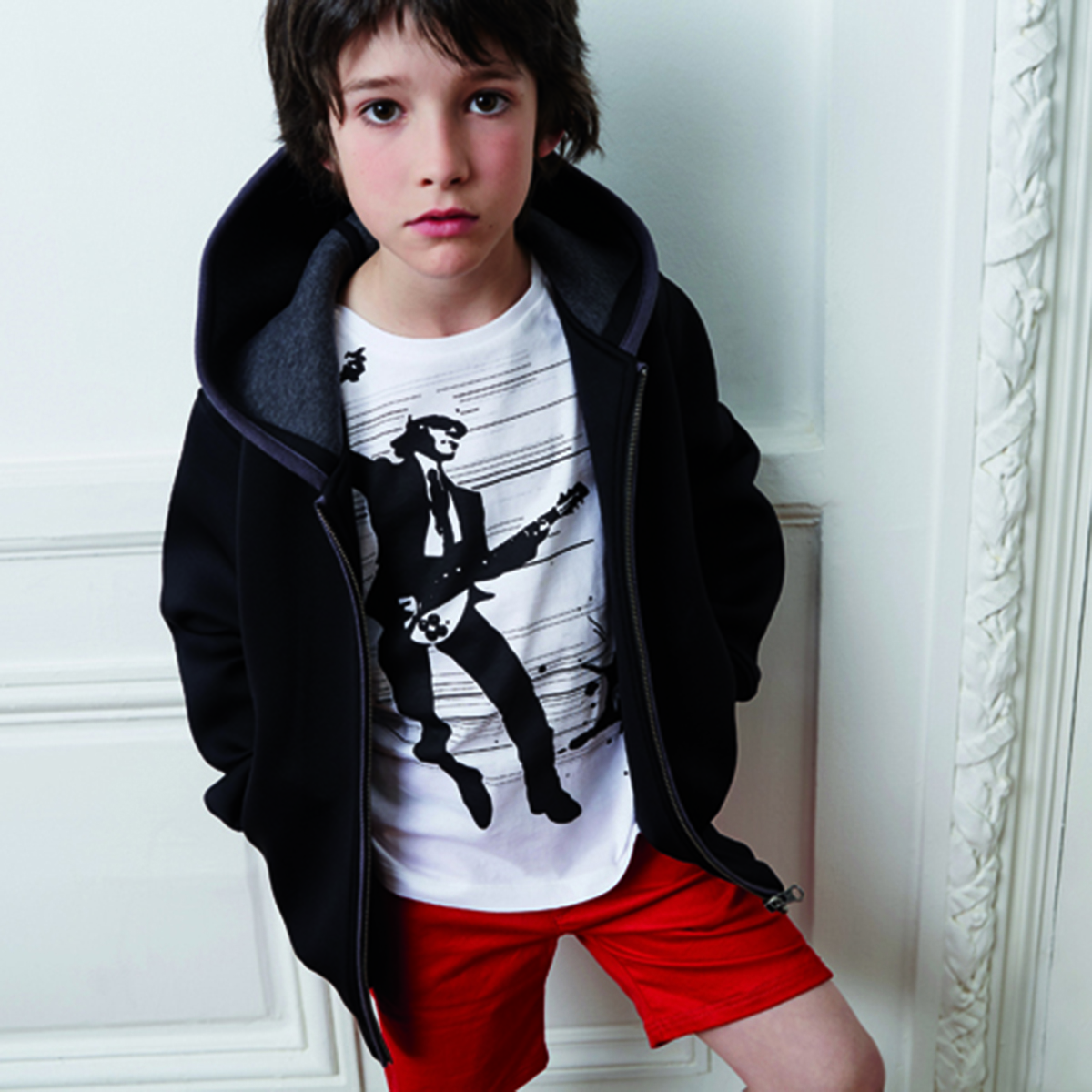 What we like so much is the fact that Karl´s beloved cat Choupette is the most important person – ähm animal – in the collection. You will find her on many pieces and also Karl printed himself on several shirts – as a comic figure. Sooo nice!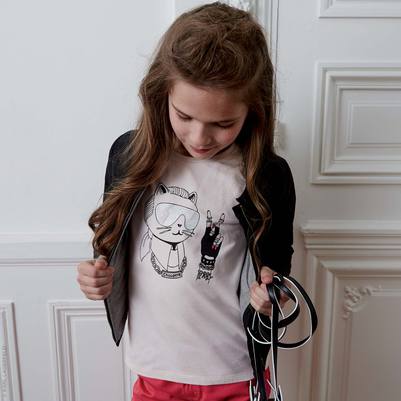 What is left to say? Not much, just: Dear Karl, if you happen to read this article, we are in love with your collection – it´s a real must-have for little fashionistas!