Fashion Friday: Stylish dads with baby carrier
On today's Friday Fashion, it's all about baby carriers, which are often falsely considered as "unstylish" and completely underestimated.
We show you that these carriers are anything but "organic" and especially daddies look pretty stylish with it.
Thanks to the American In-label ErgoBaby there are not only functional but also super stylish baby carriers and want to introduce you to some very nice innovations today.
They really are this cool that they pass as fashion accessory and even Papas suddenly become fans of "carrying" 🙂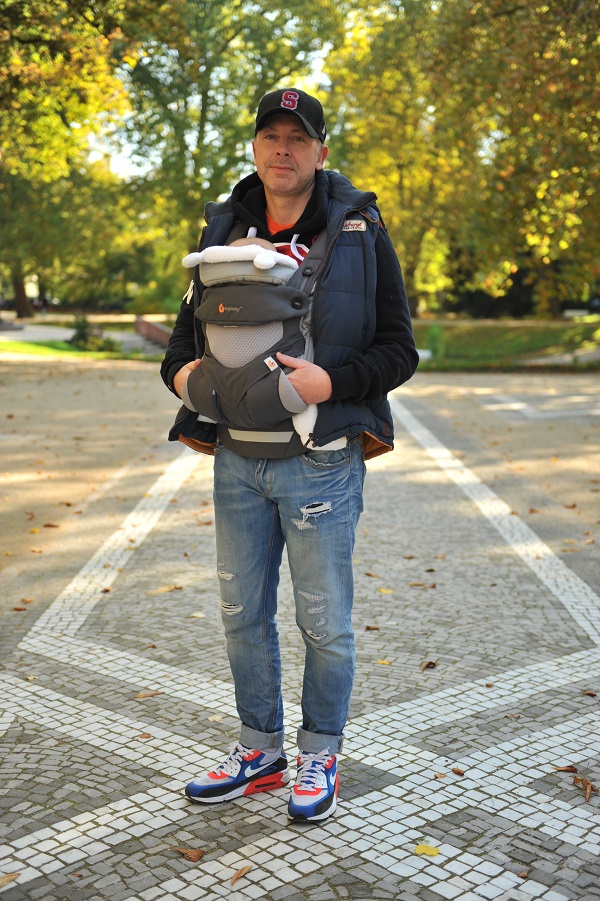 Even if the temperatures are no more as hot as in summer, baby and her carrier warm each other often quite a lot. Here ERGObaby has created a really great complement to their current carriers, namely the 360 ° Cool Air baby carrier.
This carrier not only allows 4 great wearing styles (belly, hips, back and front carrying method in line of sight for curious babies), but is also produced in breathable 3D Air Mesh material that keeps the baby airy and cool. Pleasantly easy to carry, this carrier protects babies especially in summer from the parental body heat and from overheating.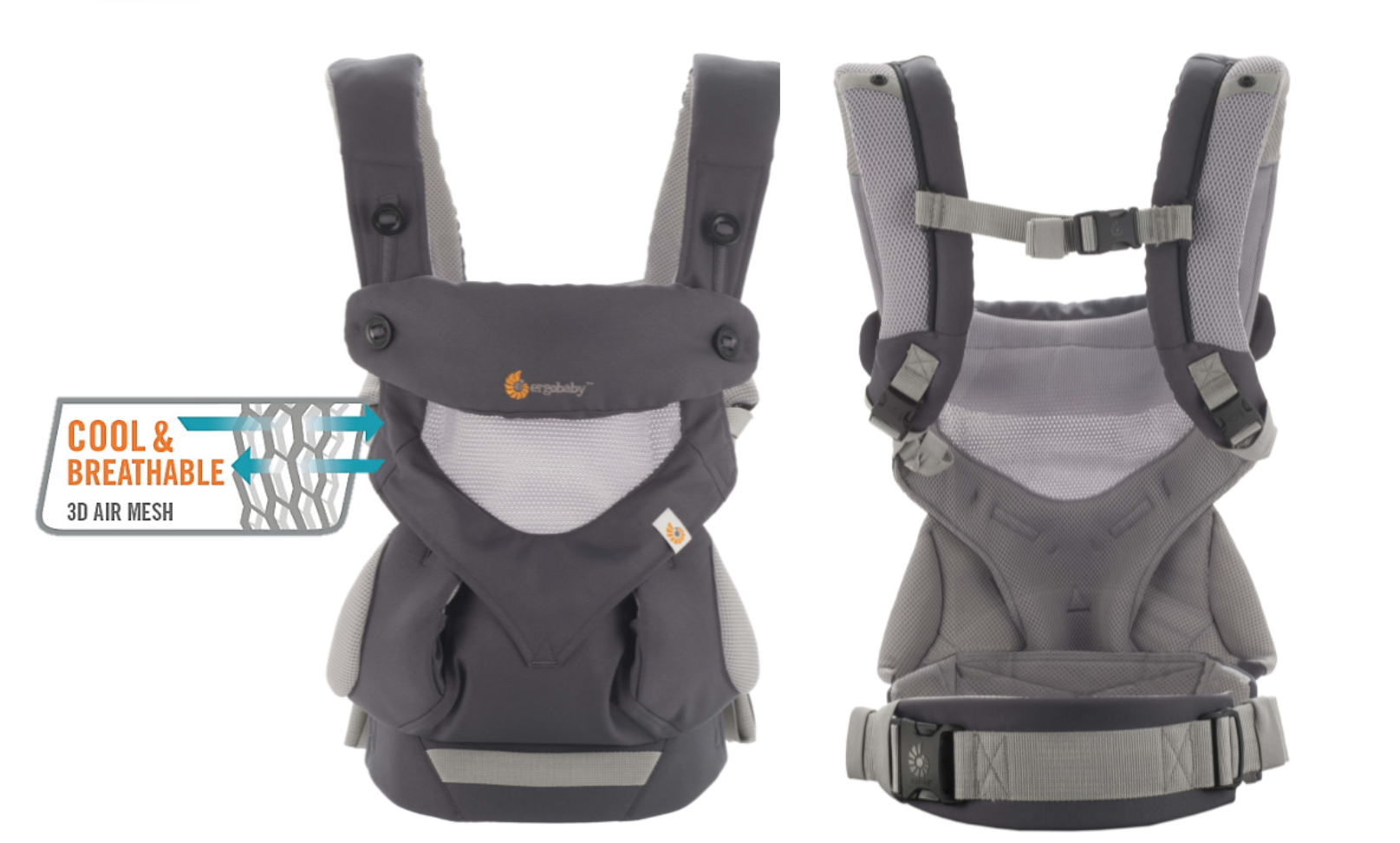 Thanks to the sporty gray color this baby carrier goes great with "daddy streetstyles" and is anything but uncool. This way, there always remains a free daddy-hand for older siblings, for example when walking in the park or when pushing the kids on the swings in the playground.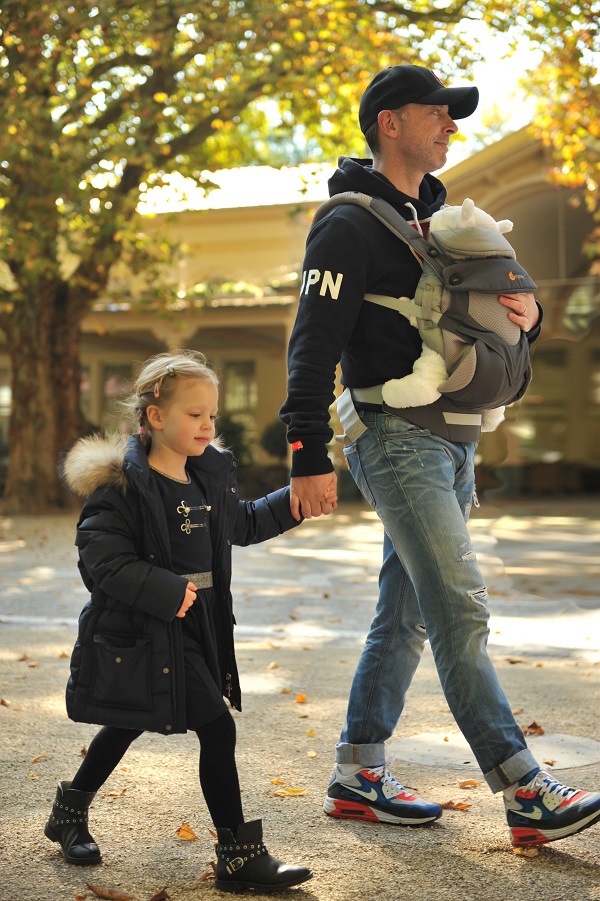 For 360 ° Cool Air carrier there is also the popular ERGObaby Newborn set, so very small babies have optimum protection and hold when being carried. This way, they can actually be carried from day one on. This daddy was particularly pleased withthe practical pockets to put in the hands and was pretty impressed after product testing.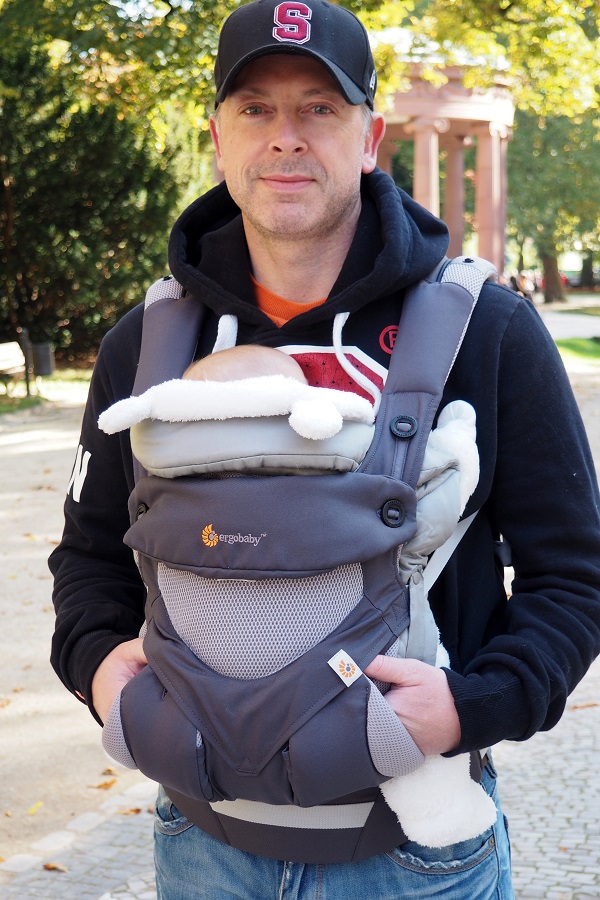 My particular favorite is the new Harmony Rose carrier from the ERGObaby Organic collection. With soft pastel colors and paisley pattern in rose and beige this goes particularly well with my autumn wardrobe for a walk in the park.
Made of certified 100% organic cotton and Oeko-Tex Standard 100, it is still far from being "eco" and super chic.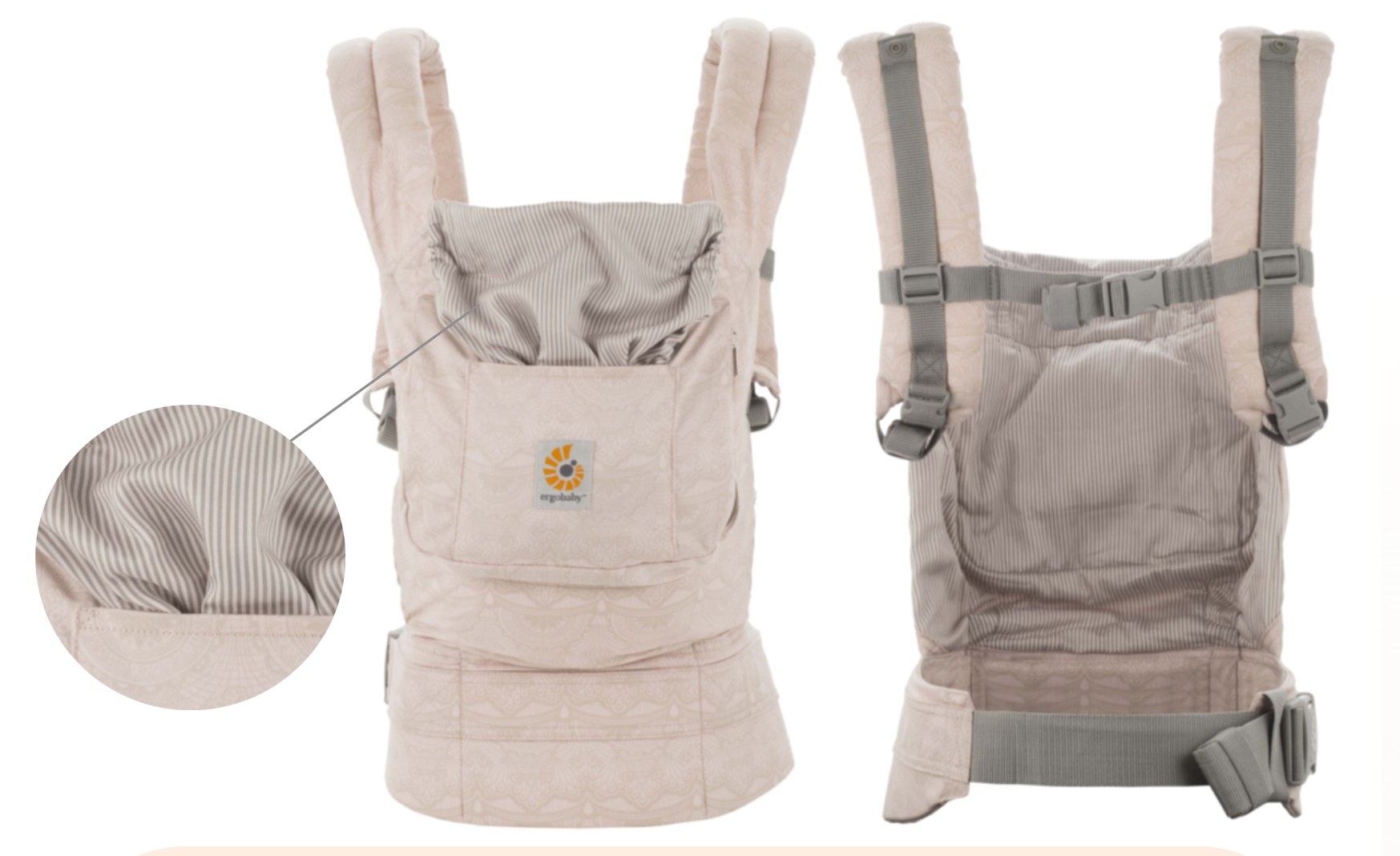 Super stylish: Outside in pink paisley pattern, lining in delicate stripes.
Thanks to the generously shaped, padded shoulder straps and the wide hip belt that supports the lumbar region, the carrier distributes the weight wonderfully on my back and I had partially the feeling of having no child on me at all.
And not only for outside this carrier is a real musthave. Even at home, when due to the many growth phases I have to endlessly carry the baby , I just buckle the little mouse in the ERGObaby carrier and have hands free and my back relieved 🙂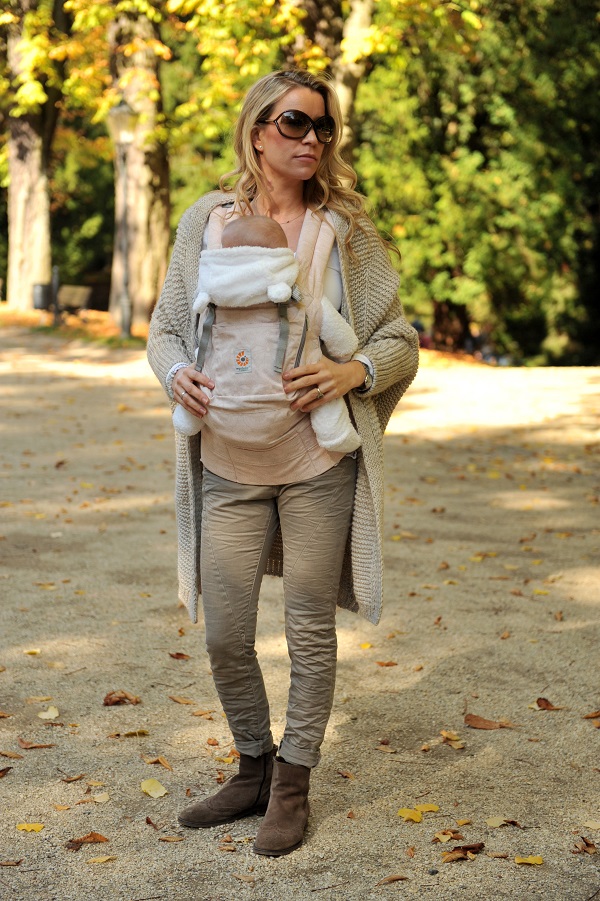 You can buy both carriers in the ErgoBaby Onlineshop.