Label of the week: Bebi Amsterdam.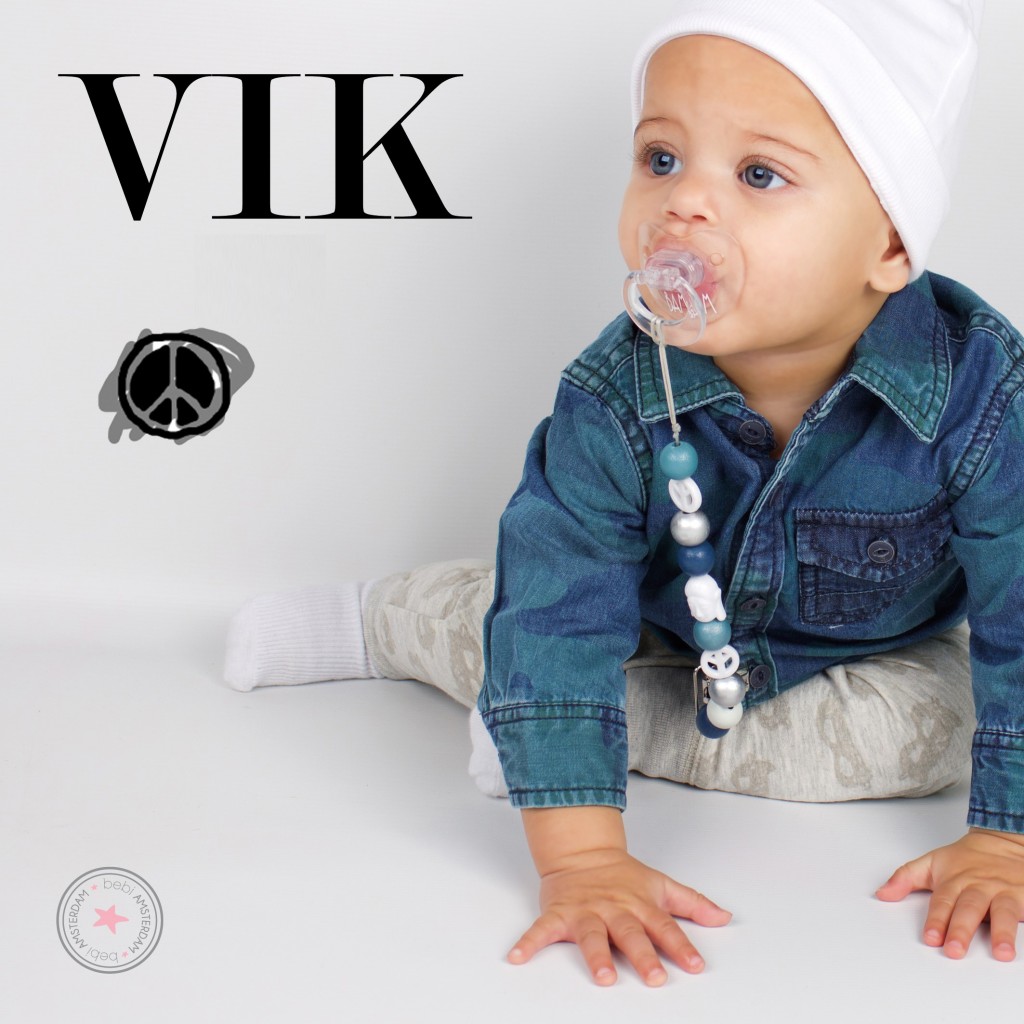 And the Kids-and-couture-family is growing and growing. We proudly present our newest shop-member: Bebi Amsterdam. As the name is  already telling, the charming label comes from the Netherlands and just made us smile as we saw the eye-catching and extraordinary soother holders for the first time.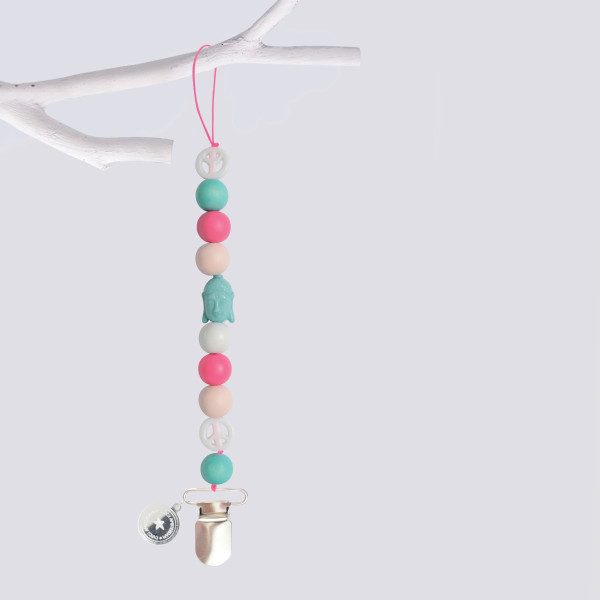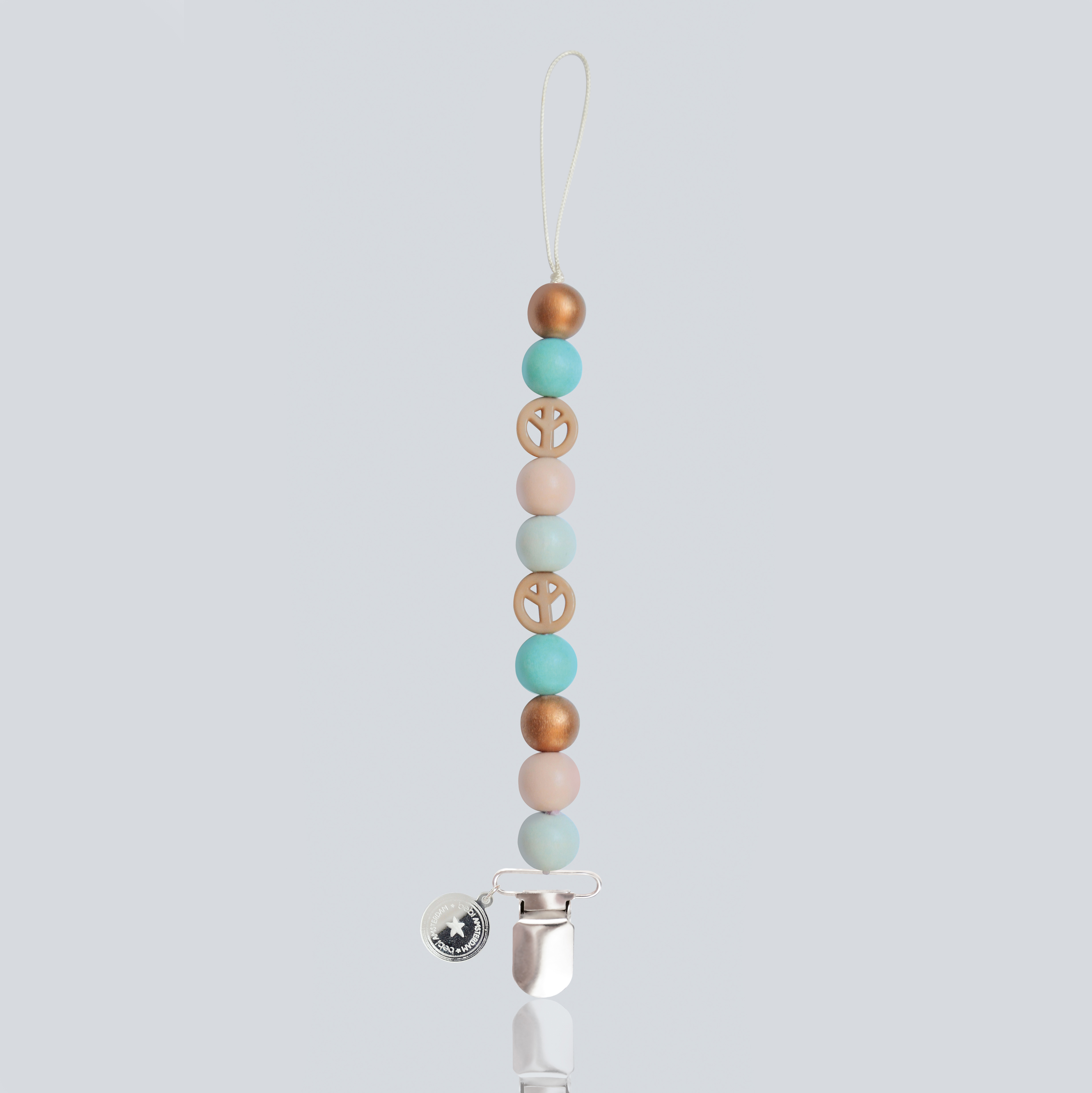 Beautiful pastel colours meet great design with peace-signs and Buddha-heads.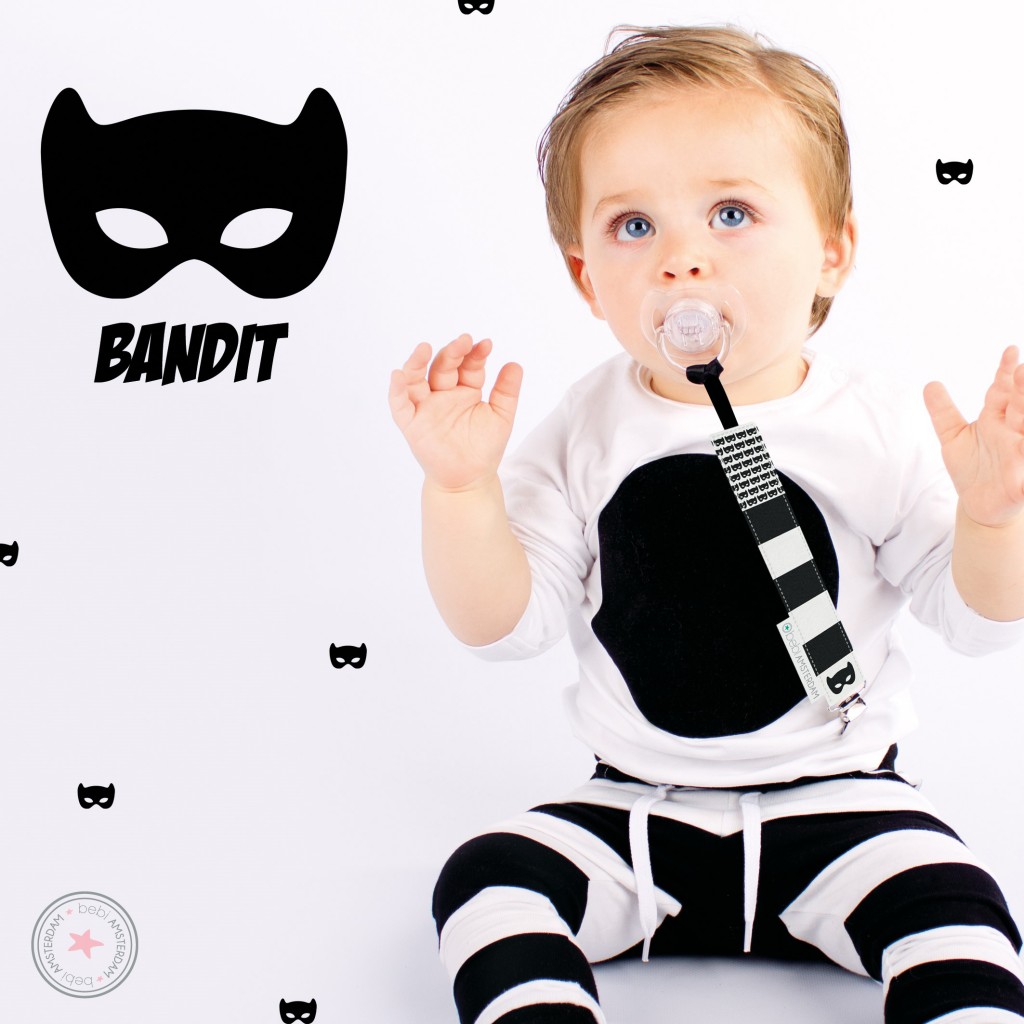 Also the black and white versions with mask print is total eye-candy. We think: These soother holders are a perfect gift for birth and baptism.