Item of the week: Pretty Ballerina!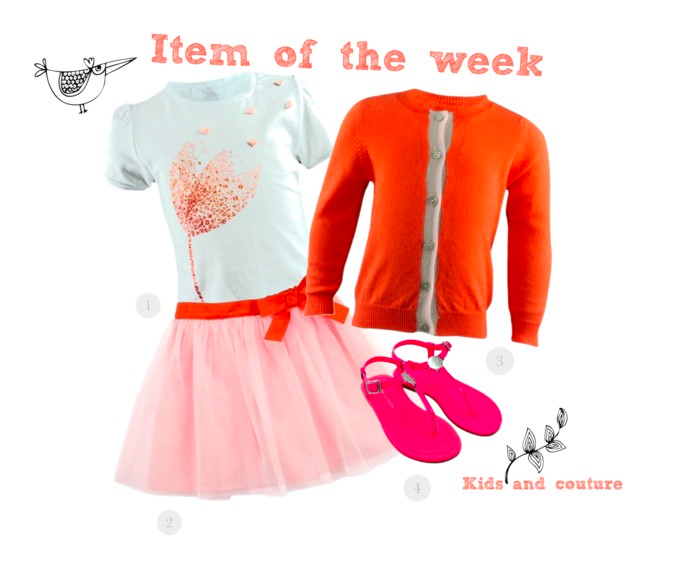 Working in the kids-and-couture- office at the moment feels a little bit like having Christmas every day. Every day the postman brings new beautiful stuff for the upcoming spring and summer. Some days ago we opened a package and felt as if we suddenly became part of a fairy tale.
Why? Beacuse of this wonderful, wonderful tull skirt by Il Gufo. We almost started dancing when we saw it the first time, feeling like a prima ballerina. And we really love the colour combination: Pink and orange are a must have for the next season.
1. Cute shirt by Il Gufo.
2. Tull skirt by Il Gufo.
3. A dream in orange: cardigan by Il Gufo.
4. Pink toe sandals by Ralph Lauren.
We ♥ a lot!