Sunday Inspiration: We love 60s style!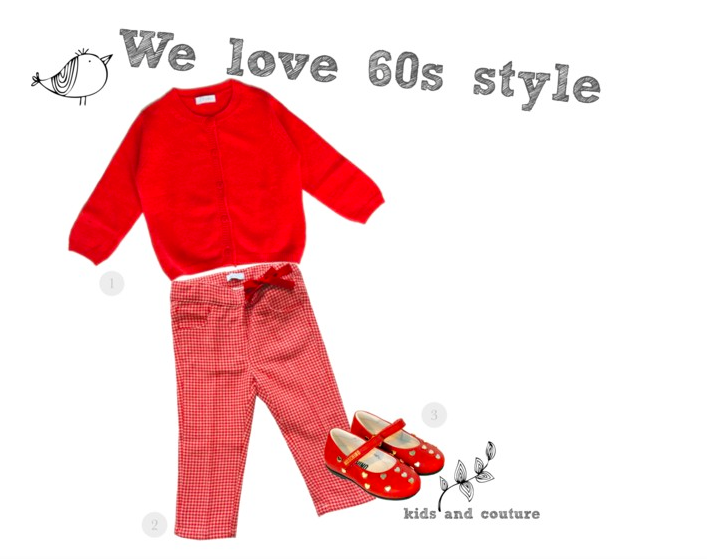 I got the hippy hippy shake… I've got to shake… Woh the hippy hippy shake…
Yeah! We are happy to announce that the 60s are back – thanks to Il Gufo! The Italians created  a wonderful outfit, with which we fell in love at once.
1. Stylish and super cute red and white tweed trousers for girls by Il Gufo.
2. Classic red cardigan by Il Gufo.