Sunday Inspiration: The perfect Christmas dress.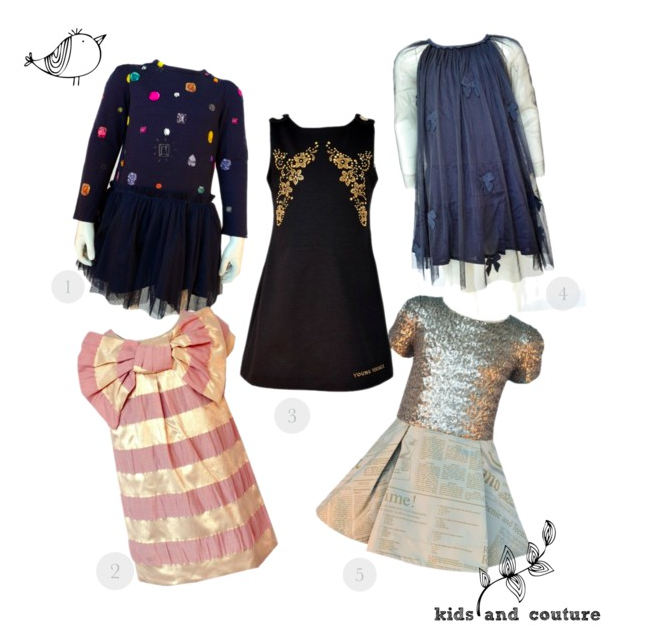 Dear mommys, dear dads, it´s Sunday the 15th of Decembre, only nine days till Christmas. What are your little darlings going to wear on this special day? It´s got to be dressy, because grandma and grandpa should be satisfied and it should be casual, so that your little daughter can wear it all evening long without trying to put it off. 
These five beautiful clothes by Young Versace, Stella McCartney Kids, John Galliano Kids and Rykiel Enfant are the perfect choice:
1. Dress for a modern princess by Stella McCartney Kids.
2. A dream in light pink and gold by Rykiel Enfant.
3. Timeless chic by Young Versace.
4. Celebrating Christmas in this extravagant dress by Stella McCartney.
5. For young ladies by John Galliano Kids.