Label Lovelies: Babyzen YoYo, the no-limits-stroller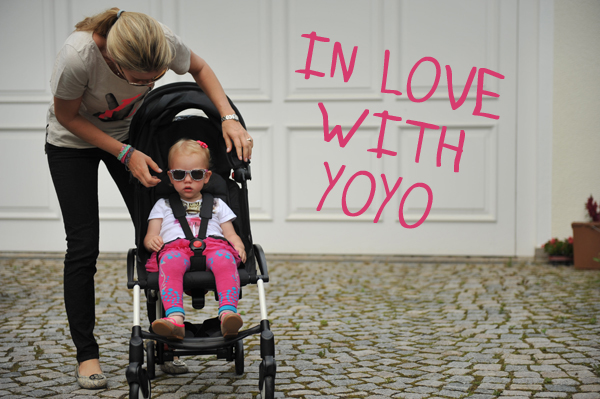 Recently we were asked whether we want to test a new kids stroller, which was said to be so compact to fold  that you even could take it on board of an aircraft.
We were skeptical.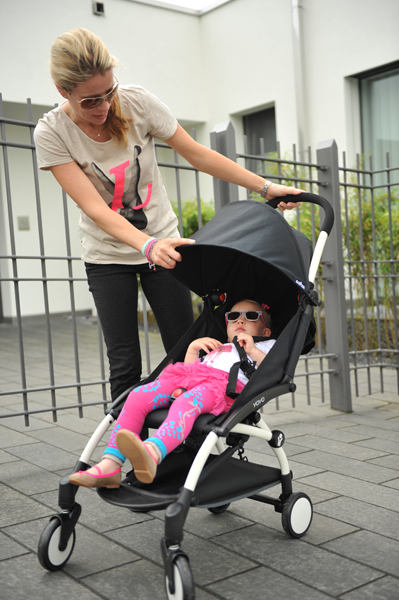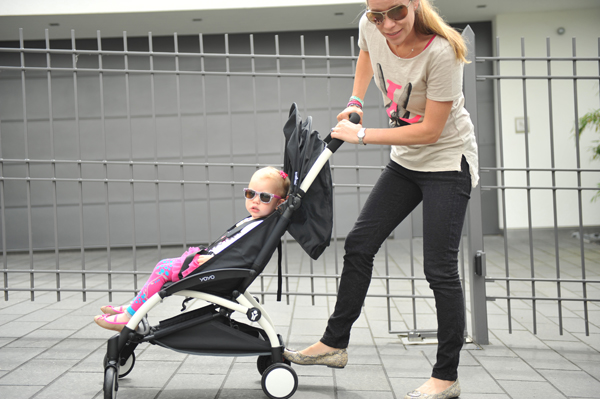 On the other hand – I admit it – I was super curious, which may be due to the claim that it is so small that it would fit in the overhead bin of the aircraft.
And on the other hand, as huge McLaren fan I was skeptical: simply because this had to be an rattly instable thing.
But, on the contrary! Only a few days later I received a parcel from
Kids First
!
With Babyzen YoYo, the ultimate folding buggy/stroller from the French pram manufacturer Babyzen.
Brief review of the test of the Babyzen yoyo: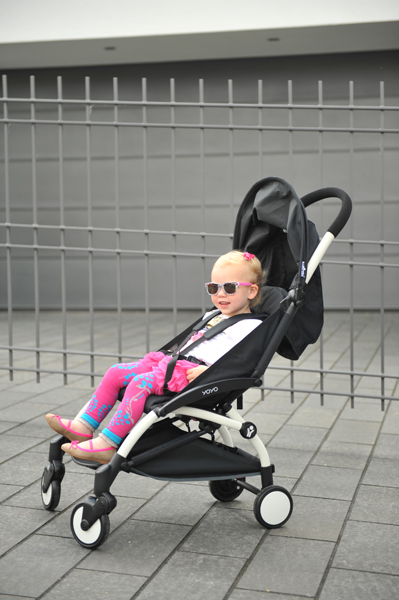 Small, super leight-weight, compact and maneuverable
Great suspension and stable, so anything else than rattly
High ease of use: seat position can be easily adjusted with the straps
Can therefore be laid flat to sleep
With sunshield to protect against the sun
Suitable for children from 6 months
Thanks to its low weight 5.8 kg and its little measures s 52x44x18cm the buggy can be takend on board an aircraft in a carry-on-sized bag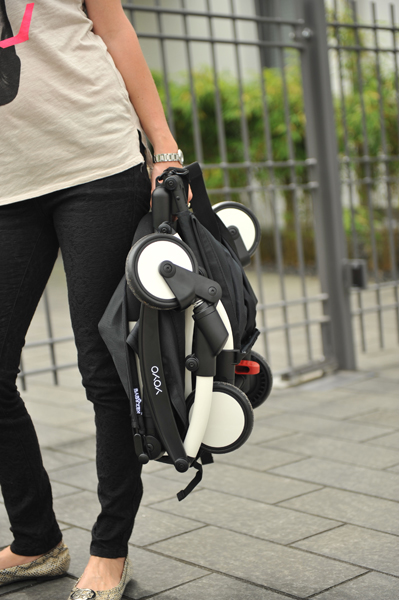 Our review:
The Babyzen YoYo is delivered in a practical bag. With just a few clicks, it is set-up and clicking snaps.
Just select the desired seating position for your child as well as the correct length of the seat belt strap and you're good to go outside.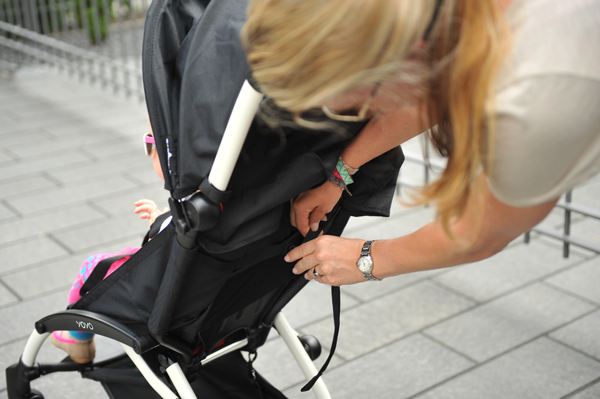 Whether sleek on city sidewalks or on bumpy cobblestone paths, thanks to the really good suspension the Yoyo is stable and offers real comfort for little ones.
DESIGN: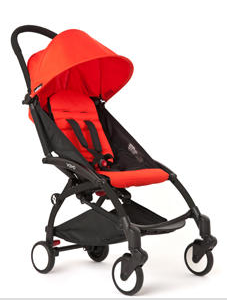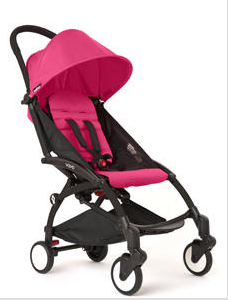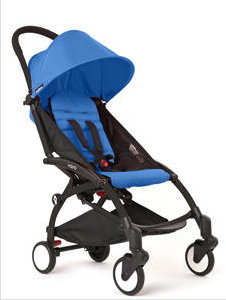 You can get the Babyzen YoYo in bright and cool colors such as cheeky pink, bright orange or fresh Turquoise. Also in neutral tones like gray or black.
Of course, celebrities have discovered the Babyzen YoYo as a must-have accessory for themselves and their offspring. And sosupermodel Doutzen Kroes pushes a Babyzen YoYo for example.
The Babyzen YoYo is a great blend of design and functionality: the distinctive frame in white or black, without visible screws or rivets is brilliantly complemented by the practical one-handed folding mechanism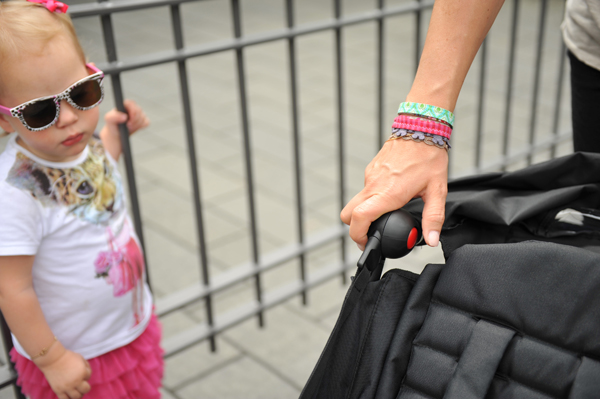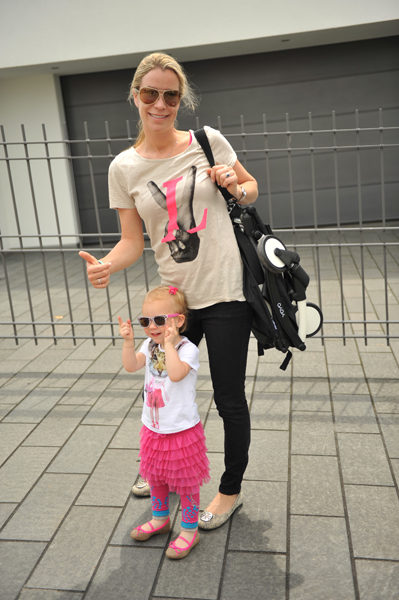 CONCLUSION:
Why do I come across this gem just now?
I must confess that we originally intended to raffle the Babyzen YoYo amongst our dear readers – but because Pippa loves sitting in it, and we're very much on travel, this practical and stylish buggy will unfortunately become a members of our kidsandcouture-family 🙂
I can higly recommend the purchase of a Babyzen YoYo after this test with my deepest conviction – actually it even replaced all other buggies &  pushchairs and can be used for the entire time your child uses/needs a stroller.
And it fits in every car, every aircraft and every corner.
Great item – we like!