Tootsy Thursday: Mummy-daughter-partnerlook with ZARA
Even risking that she might hate me for it one day….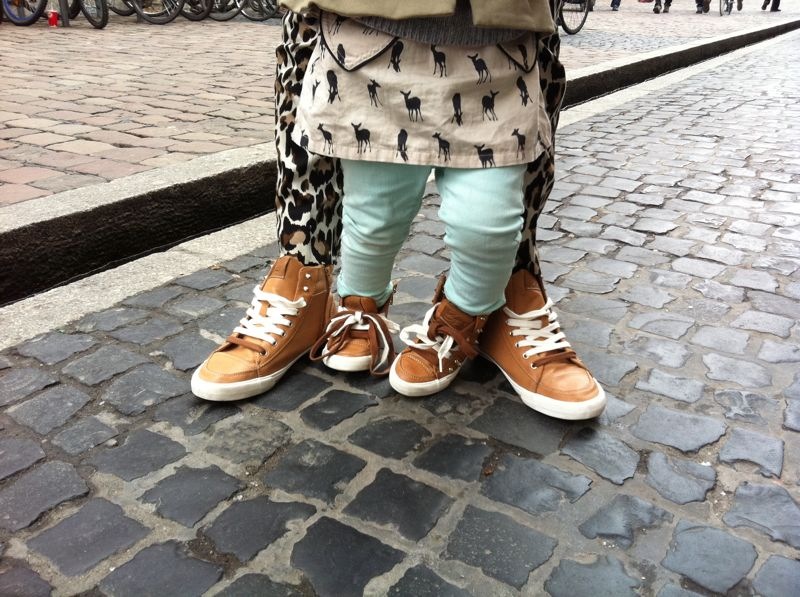 But at the moment I simply loooove dressing in partner look with Pippa – at least with regards to the shoes.
When we were recently shopping at ZARA, I discovered the casual kids sneakers in chic, light brown leather with gold studs
An absolute fashion must-have, which could not be lacking in Pippas spring and summer wardrobe. I was even more ecstatic as I suddenly discovered the same shoes in size 38/39 – and bought these of course immediately for myself.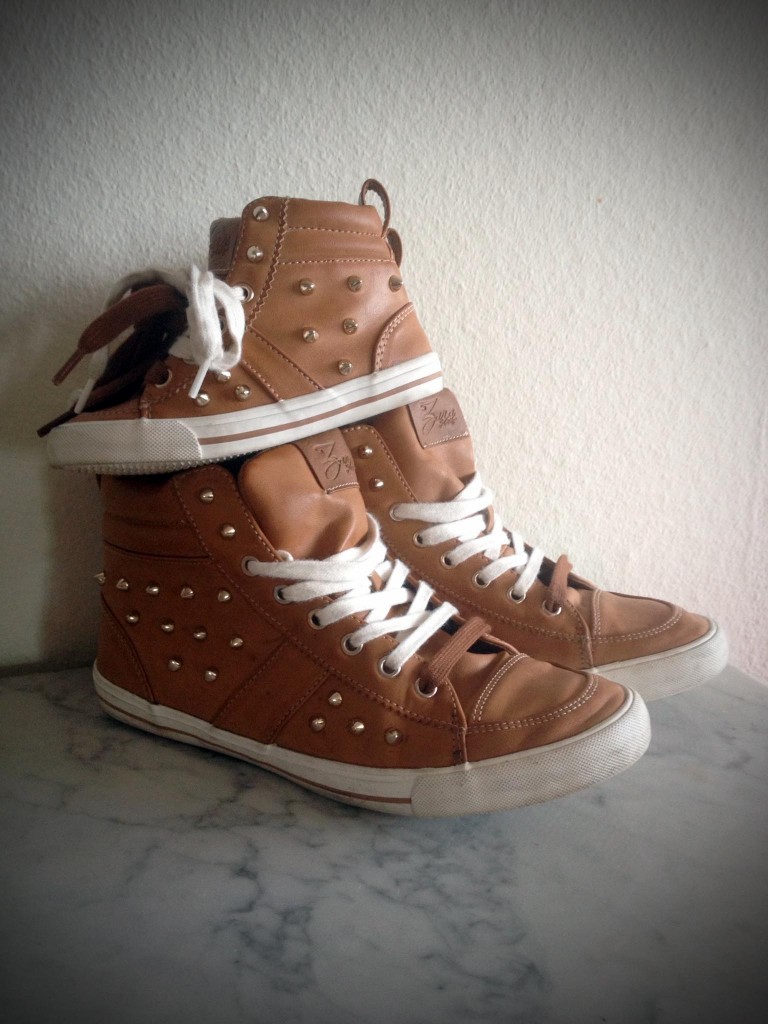 And now Pippa and I are pimping our spring streestyles with the hip leather sneakers from ZARA!
Pippas Outfit: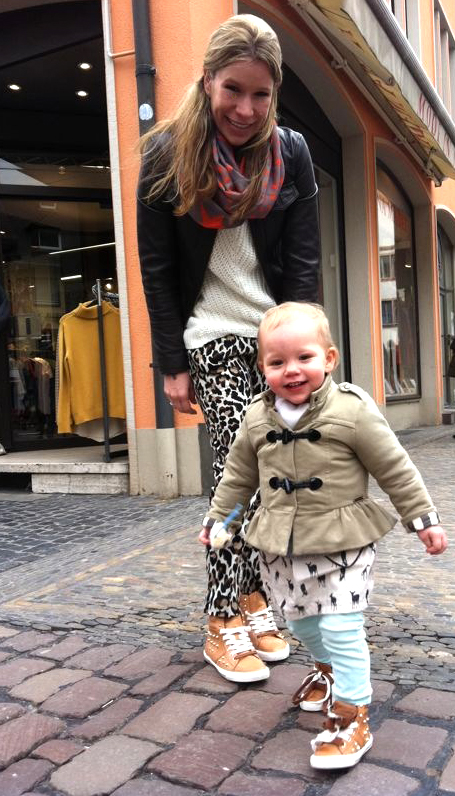 Duffle-Coat Jacket: Burberry
Dress with little dear: H&M
Jeans: ZARA
Sneakers: ZARA
Greta's Outfit:
Leather jacket: Rag & Bone
Leopard pants: Mango
Sneakers: ZARA