Tootsy Thursday: Superga's are back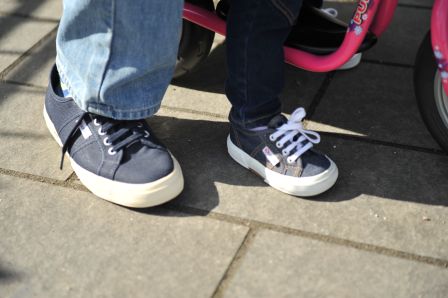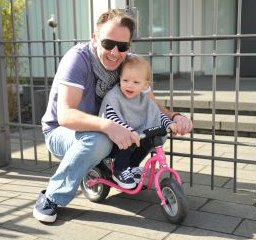 How cool that the Italian sneaker classics from SUPERGA are high in fashion this summer.
Similar to the Converse chucks Superga sneakers experience a revival.
Who doesn't remember stylish summers in the 90s, where the canvas shoes with white rubber sole provided that certain something to each summer outfit.
We are totally delighted that the hip shoes are now en vogue again, and that the comfortable shoes are now even available for children.
Of course, Superga sneakers cannot be missing in Pippa's shoe closet. And even Stefano has got some of the casual sneakers and was excited about the daddy- daughter styling.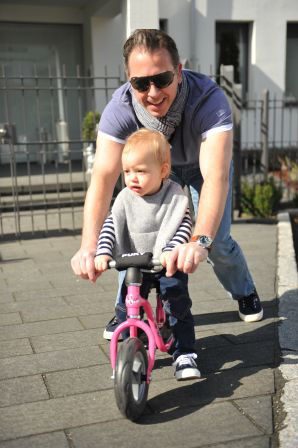 Pippa's Outfit:
Cashmere-knit cape: Malo
Striped shirt: GANT
Jeggings with heart appliquéd on the knees: H & M
Sneakers: SUPERGA
Squeaker pink walking wheel: Puki
Stefano's Outfit
Sunglasses: Ray Ban
TShirts: American vintage
Watch: Panerai
Jeans: Saint-Laurent
Sneakers: SUPERGA