Label Lovelies on Friday: The Crocs retro collection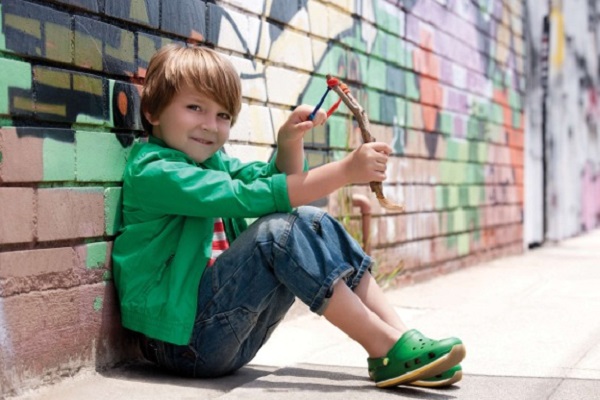 Expand the new Crocs retro designs extensive collection of Crocs to new and fresh looks. The retro collection Crocs shows its recent performance in terms of design in conjunction with the familiar comfort of Croslite ™. The models are cut narrower and with sophisticated stripes on the sides.
Along with the sporty Rubber outsole in a herringbone pattern gives this the shoes their unique retro look. 70'S touch – a little funky. And pretty cool. The crocs retro collection is the crocs classic a fresh look." We give our tried and true styles a 70 years flair and go "colorful and rejuvenated on our loyal customers to", explained Megan Welch, Senior merchandising Director at Crocs Europe.
Crocs retro Sling back flat
The crocs retro Sling back flat leans on the characteristic running shoes of the 70's. These Crocs are quickly arriving and to pull out they are easy and flexible and possess unique characteristics of retro. Combined with the colour- Blocking trend they lend any outfit that certain something – be it at the Shopping trip, a leisurely afternoon on the balcony or the Lunchtime walk in the Park. The crocs retro Sling back is flat in the sizes 35 to 42, and a wide variety of bright and neutral colors available. The crocs retro collection is available at www.crocs.de