Tootsy Thursday: Send your wellies into hibernation
Yippiiieee- it is time to mothball the wellies and finally to say hello to spring time!
Also Pippas daycare has done that and I found this picture just too cute, how the colourful wellies are properly stowed away for bad weather days.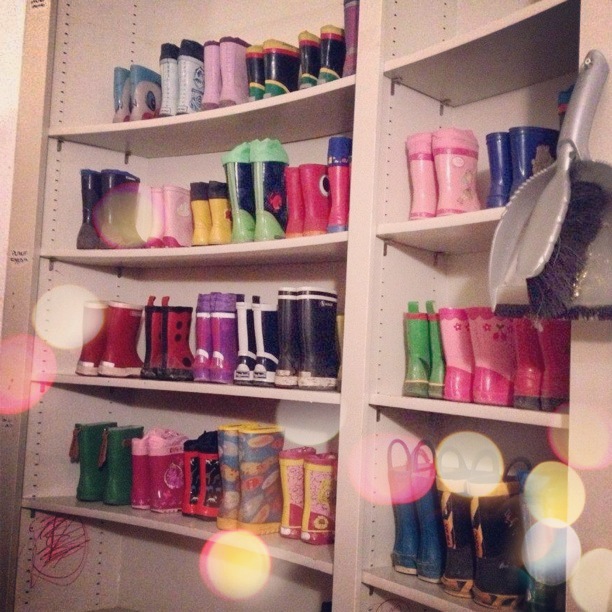 Let us hope that we do not need them for a veeeerry long time 🙂 Happy Tootsy Thursday everybody!