Sunday Inspiration: Always properly dressed thanks to BabyWeather App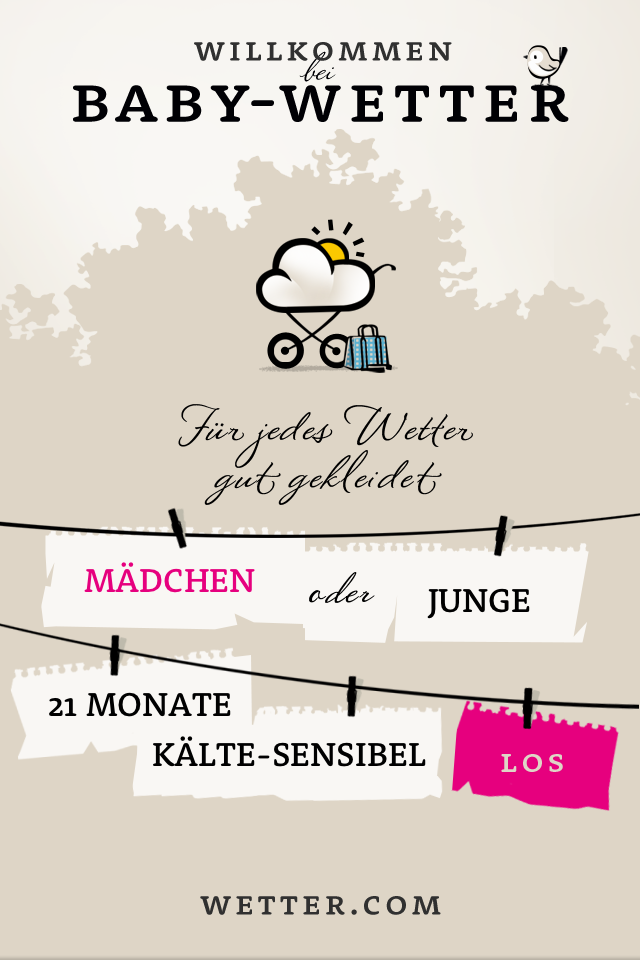 I am sure many young parents face similar situations like Christiane:
After giving birth to daughter Matilda, Christiane was often uncertain what Matilda should wear as she didn't want to dress her neither too cold norl too hot. Especially in times like now with icy temperatures you could definitely use the advice of an experienced midwife.
Seemingly desperate in the face of all the "good advice", which she had received from all sides, the former celebrity and culture editior from Glamour mag had a brilliant idea:
Together with a midwife and wetter.com, she developed an app that offers suggestions on what your baby should wear according to the weather.
Certainly, I've tested the app immediately. After 21 months, I'm now even become an expert myself but must confess that I would have been initially happy about the app.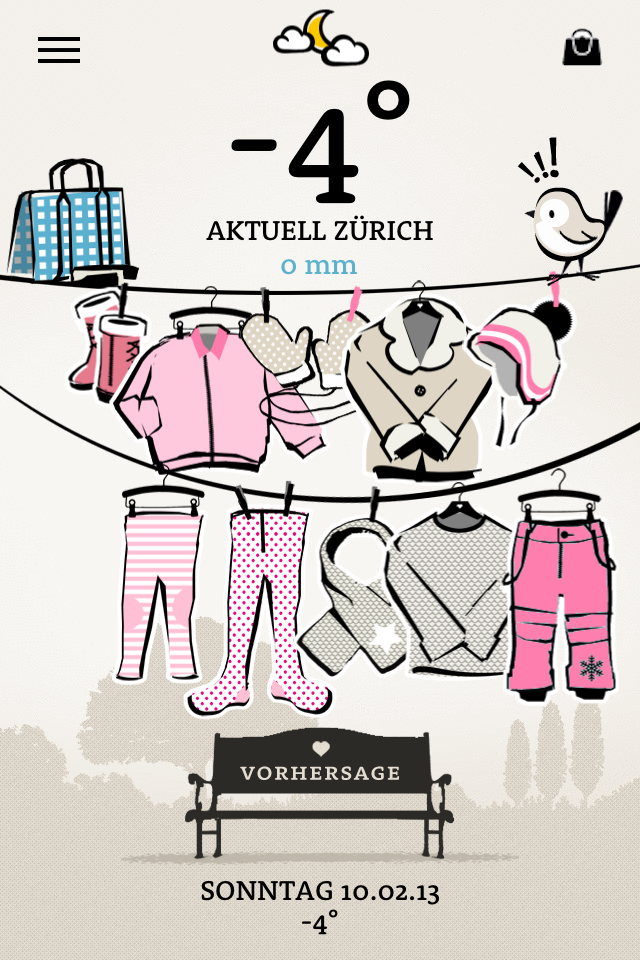 The app is pleasantly simple:
I enter age and gender of my baby as well as my current location and the app gives quickly what I'm looking for:
A clothing list of items that I should put on my child at current temperatures. This is really helpful and not only in winter. Even in very warm temperatures, where new parents rather tend to dress their infants much too warm.
Graphically, the app is alsowell and cutely designed.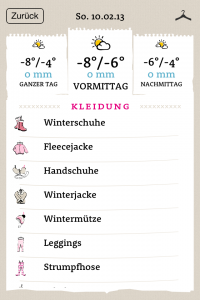 We find: great idea for young parents, who like Christiane are faced with the daily challenge of "what do I just put on my little angel ".
You get the great baby Weather app in the iTunes store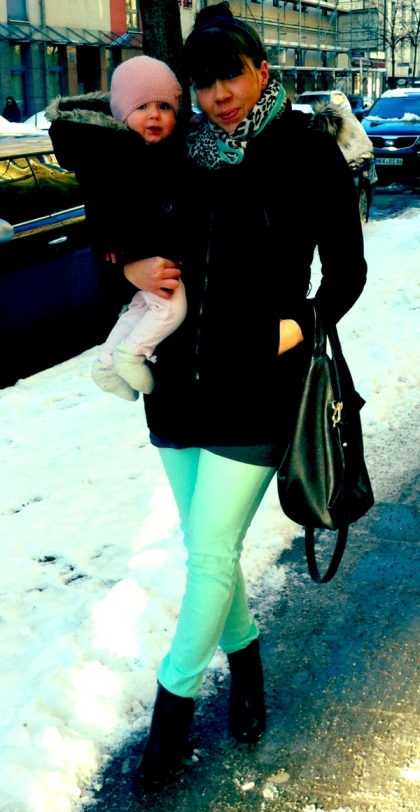 For sure we do not want to withhold from you what stylish Mommy is behind the great baby Weather app.
Mini Fashionista Matilda wears:
hat and parka by Zara mini
Jeans and shoes of Jacadi.
Christiane wears
Vest by Zara
Jeans: Mavi
Sweater from French connection
Shoes by Topshop
Bag Furla.