Sunday Inspiration: Hearts for you for Valentine's day
Aweeeee! We revel in childhood memories! You too?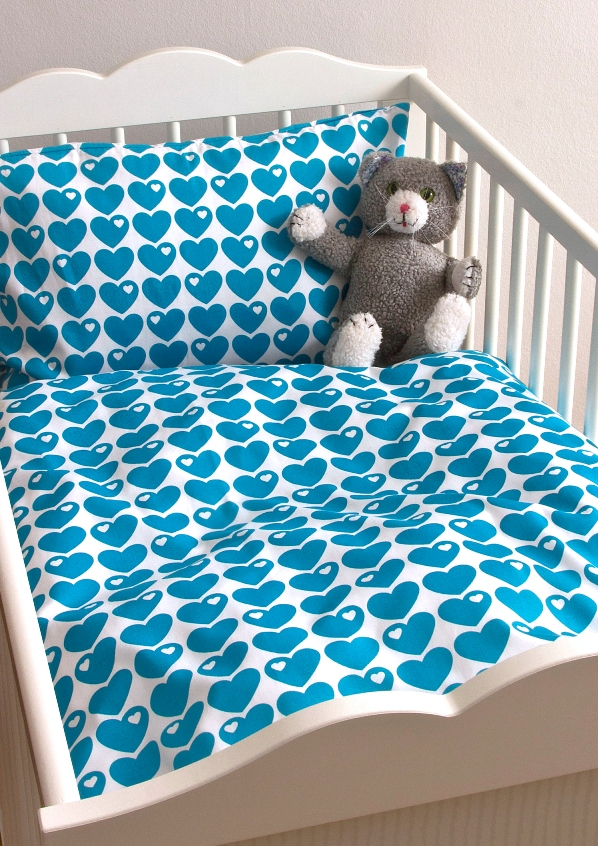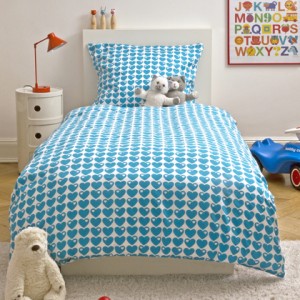 A whole generation of children slept in the 70ies in the famous heart-bedding by Graziela Preiser. The Hamburg-based graphic designer initially designed the famous pattern for the magazine Brigitte in 1976. But it quickly became a trend design, and also utensils and towels as well as bed linen carried the famous pattern.
Meanwhile, the generation of the initial heart pattern (such as us :)) become adult and has children of his own. And we were totally thrilled that we can have our little ones now sleep in the same lovely dreams.
Many have been even dreaming of the beloved bed linen for themselves. Well, it just in time that the cult-bedding by byGraziela is again available since December in the children's and standard format.
Made of double-sided printed cotton sateen, carries the Eco-Tex 100 label and is of course tested on harmful substances.
And for all creative parents who like sewing, there is again the heart fabric piece in shades of red, turquoise and Brown.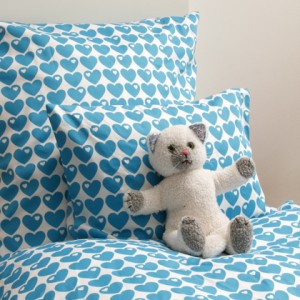 Just in time for Valentine's day we have also a small goodie for you:
You can win this cute bedding set with blue hearts by byGraziela worth 50.00 Euros.
Simply leave down herea comment and your eMail until Thursday, February 14, 2013 at 6pm and share the article with the comment "I would love to have this" in Facebook.
We will draw the lucky winner on the evening 0f Feb 14th who will then be notified in writing. As always our T&Cs apply.
The measurements of the bed linen are 100x135cm for the sheet and 60x40cm for the pillow.
Good luck!