Mommy Monday: After Baby Body with Tracy Anderson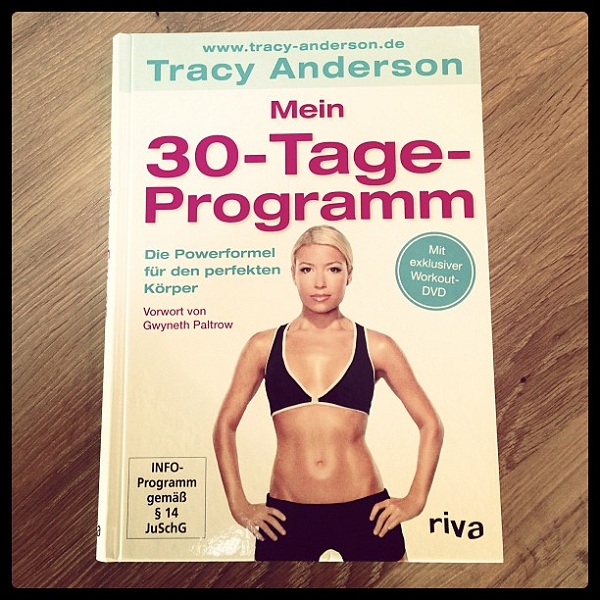 From baby belly back to the dream figure:
The quick return to the old figure requires much discipline, sport and healthy food, but also a whole number of employees: personal trainer, nutritionist and Nannys. And because already the first error in the system is normal mothers have not this armada of nimble helpers.
For normal mothers can and should be the rapid weight loss, as for example, when celebrities, not in the first place, because after the birth of the offspring in the first place and not the one or the other gram too much on the scale is finally.
However, the day will come where the old favorite jeans still pinches and Mommy it has tired to rummage the same baggy sweater out of the closet.
Here occurs the plan, whose program for pregnant women, "The Pregnancy Project" Tracy Anderson, we presented last week already you. A great program for the 9 months of pregnancy, then it goes but really to the point:
With the "30 days"program and the power formula for the perfect body. Tracy Anderson introduces effective exercises for the entire body in her book and a meal plan provides also. The whole program is certainly no picnic, but extremely effective and it helps with well thought-out guidelines again to fit into those favourite jeans.
Strengthen can the effect with the body care matched to this program by Mama million From the inside out, the Tracy Anderson workout does so and from the outside, you can with highly effective small helpers such as for example the tummy rub butter ("say no to stretch marks") or lucky legs lotion provide for appropriate consolidation and streamlining.
As always, it is most effective in combination and also the strongest cream will be only half as effective without training. But for things like a small spa treatment reward are the Mama Mio after the hard workout!