Mom's Challenges: criteria to choose a daycare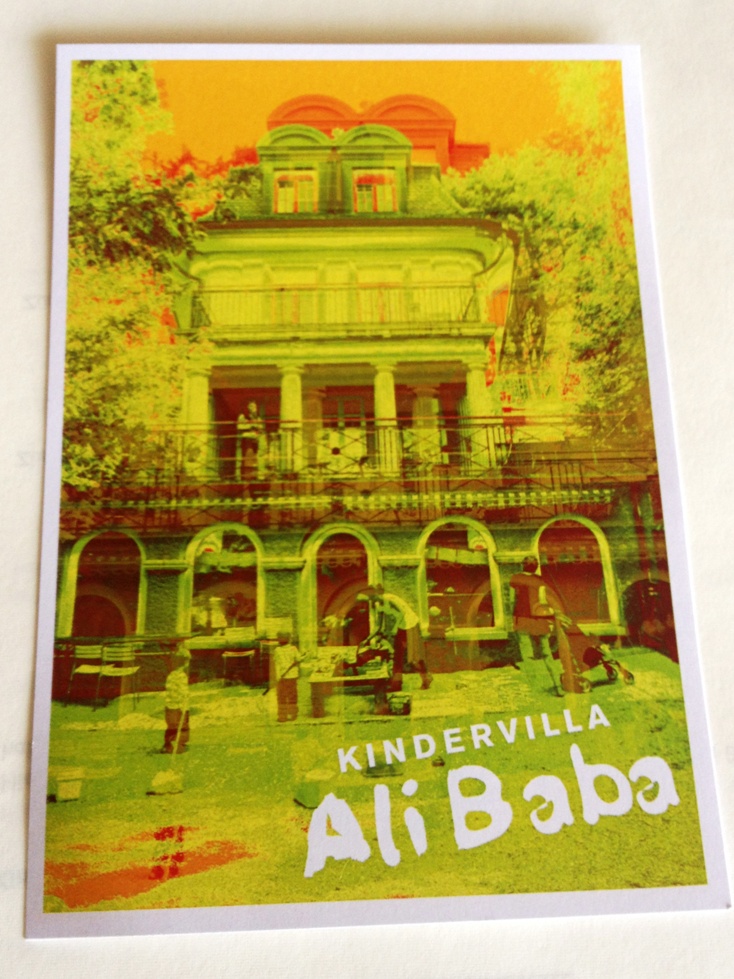 Recently I've reported on our journey to find a daycare place for Pippa. We were really fortunate to be offered 5 places to choose from. And finally we've made our decision.
Since it was also my first time to choose a daycare, I would like to tell you about my experiences, about the criteria we have used and also why we finally decided on Kindervilla Ali Baba to be our daycare of choice. Also please find my list of criteria for choosing a daycare place.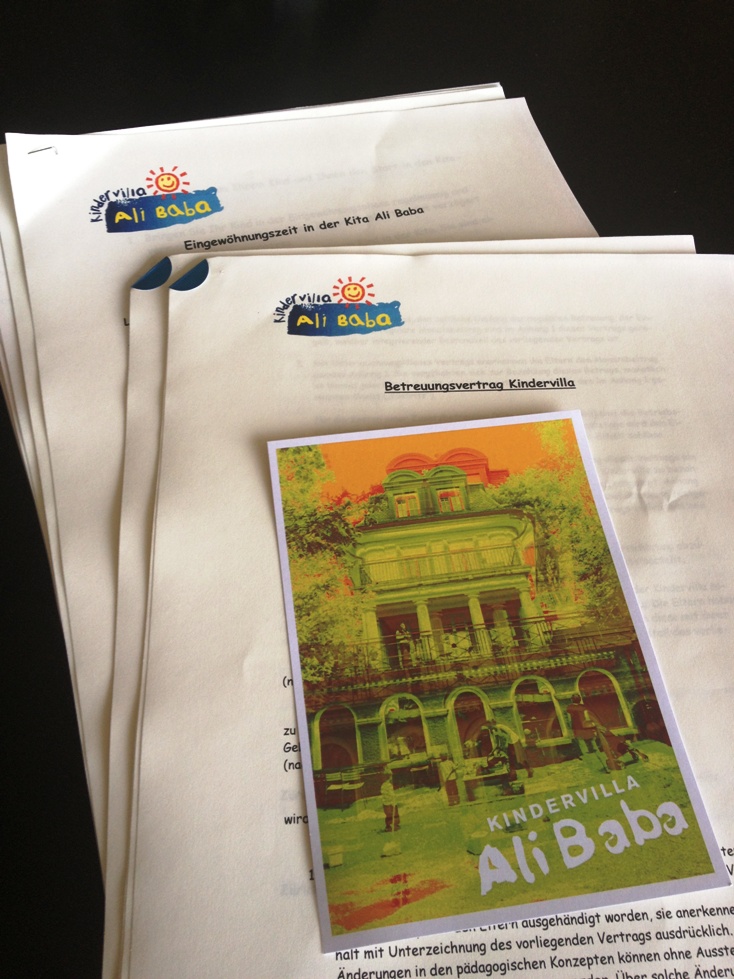 My list of criteria for choosing a daycare place:
> Proximity
> Conzept of education
> Qualified and caring supervisors
> Fresh food
> Daily outdoor time to get fresh air
I think it'S quite logical that one of the first criteria was to find a daycare in the proximity of our home to make sure both me as well as the lovely father of the child are able to drop off at and get the mouse from the daycare on our way to work. Unfortunately the district we live in is a rather fancy villa neighborhood from older families where young families just started to move back in. Thus, daycare has just started to be neede again. Yet, I found some facilities within 5 minutes driving time or 20 minutes walking time.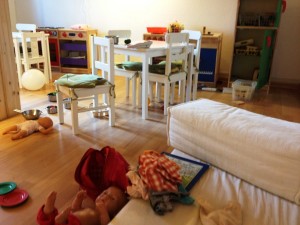 Inspection
Pippa and I visited 4 from 5 daycare facilities. They were all friendly however two were located in a rather sterila skyscraper building with no access to a playground, a garden or other green areas. The daily dose of fresh air when playing outside as well as the ability to get rid of some energy while playing in the sandbox or sliding on the slide is of immense importance. Thus, these two facilities move towards the end of our list.
One of the first things we've inspected were the choice of toys. Some daycare facilities had brandnew stuff, however this made a rather "sterile" appearance and was somewhat boring. It looked like is has not been used and kids were not really playing there. The kids villa Ali Baba however has the charme of a real Villa Villekulla. In a beautiful old building located directly at the edge of a forrest and a creek, this facility is not squeaky-clean but shows pathina and signs from joy of play and adventure inside and outside.
Concept
I love the concept of Maria Montessori as kids learn to learn themselves by not always showing them how things are done but letting them make their own experience. Unfortunatly, the official Montessori places had super long waiting lists however places like the kids villa Ali Baba shows many education approaches like those from Montessori. Besides new toys they have many educational toys and tools such as the "educational garden" where kids seed and grow plants and flowers and learn, that tomatoes not only come from the supermarket but actually from a field.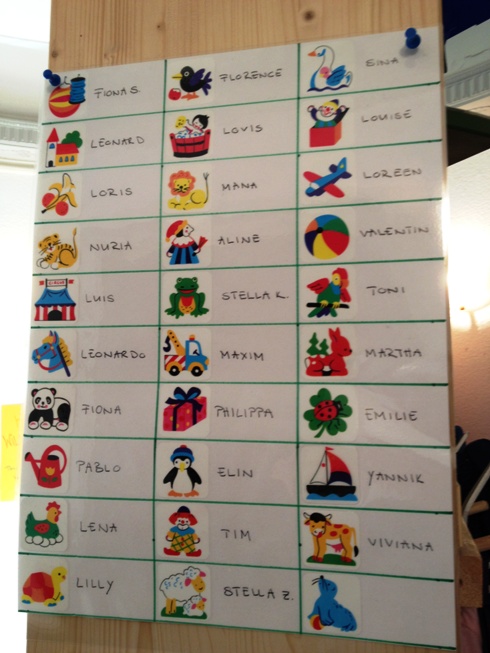 Besides classic toys they also have a painting room, a music room with all kinds of rythm and music instruments where kids play, sing and dance together.
We especially liked the cute little bathrooms with a board full of toothbrushes for all the kids. Here even the very little ones learn that you should brush your teath after eating and wash hands before and after.
Qualified and caring supervisors
One of the most important criteria was getting to know the supervisors and tutors for Pippa. It was nice to only meet educated and qualified personnel doing their job with lots of passion and love.
Freshly prepared food
Yes, there still exist daycare facilities serving convenience food or baby glasses. Again, we chose kids villa Ali Baba as they serve fresh food with regional ingredients daily. They also mainly cook vegetarian food with the exception of fish
For the "z'Nüni" (the Swiss 9 am snack) fresh fruit and veggies are served along with whole-grain bread and dairy (same for the  "z'Vieri", the 4 pm afternoon snack.)
Fresh air everyday
There is nothing better than the daily dose of fresh air . Hence, we wanted a daycare that has the ability for fieldtrips, has a garden or some playground outside.
Our kids villa is directly on the edge of a forrest and a creek enabling daily trips outside. Additionally, kids can use the afternoons to play in the garden in the sandbox, on the slide or riding on a bobbycar
All together were are incredibly happy to have found such a lovely and beautiful place for our cutie where she is welcomed with so much love and passion.
Do you have additional or different criteria for chosing your daycare? Would be great to hear!
Read next Wednesday who the introduction phase went and what happened to us 🙂