Mom's Challenge: Fear of the mean vacuum cleaner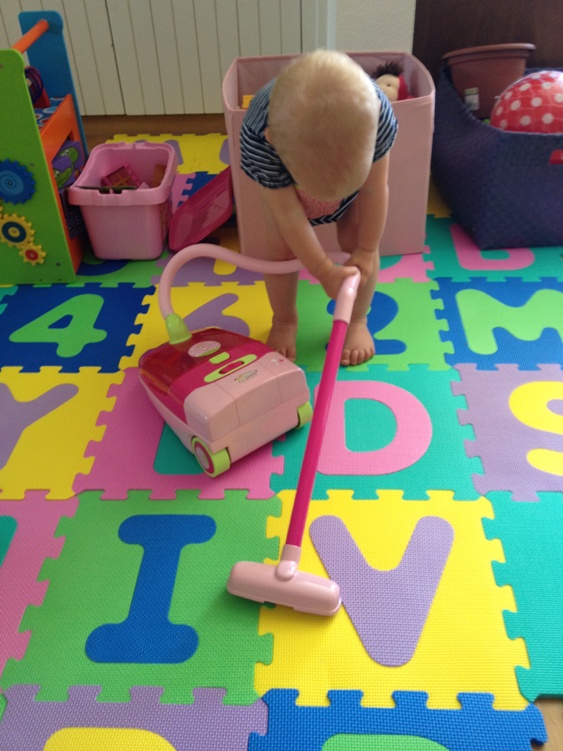 Our regular cleaning procedure has become a nightmare recently since my sweetheart does no longer sleep peacefully with the noise of the vacuum like she used to do but starts to cry her head off beeing so afraid of the vacuum cleaner.
Hence, if I do not want to continue vacuuming an about 150 qm apartment with a weaping baby on my arm and the vacuum in the other hand risking a lumbago in my back, I needed to come up with a creative solution
A kids vacuum cleaner to play with for Pippa, was my idea – so she will hopefully loose her fear of the vacuum cleaner. Said and done. Thanks to Amazon we were the happy owners of this bright pink beauty within a few days.
With battery functionality and additional glitter confetti, Pippa can now vacuum to her heart's content (although I have left the batteries and the glitter confetti for a later stage assuming extra mess and even more work for me :))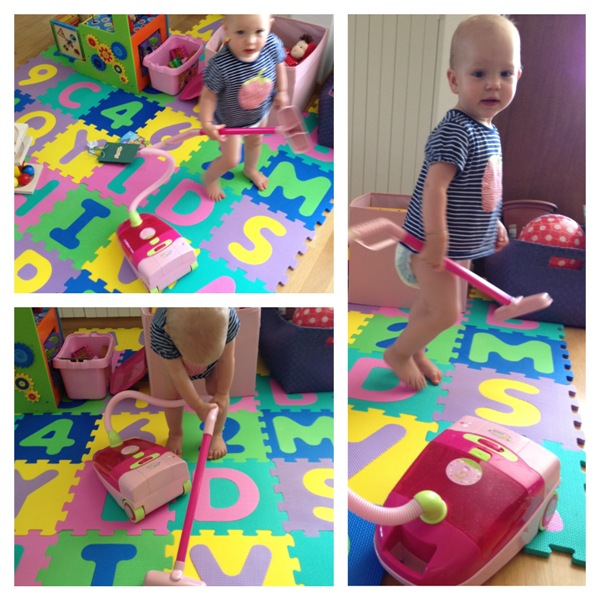 Now the little cutie vacuums several times a day through the house and already in the mornings after getting up there is a delighted "Daubdauger" (Baby-Chinese für German vacuum) in the living room 🙂
So waht's happening now if I turn on the real vacuum cleaner?
Let's say it like that – her crying has become less and less. And in the meantime my child is just standing next to me lookin skeptically and following my vacuum acitivity from room to room without me having to carry her on my hips and beeing ready for a rheumatism bath afterward.
So all in all I would call it a success!