Family Fun: PumpkinParty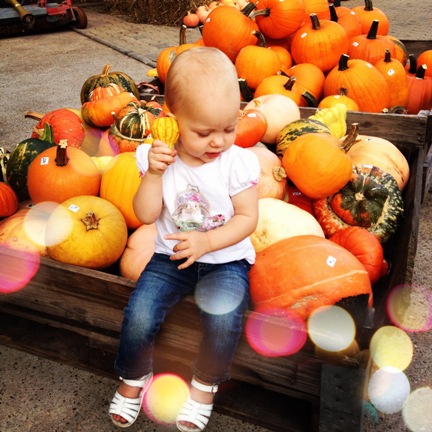 In case you haven't done it already: get out to the next farmers market or farm and get your pumpkin for making your own pumpkin Halloween light.
Pippa almost couldn't decide and checked all pumpkins for their suitability. Stylish in her Little Miss Blumarine shirt she even used the pumpkin-hotline 🙂 to get further advice.
We ended up with a big fat orange Halloween pumpkin as well as Snake Neck and Hokkaido pumpkin.