Fall inspiration at Burberry kids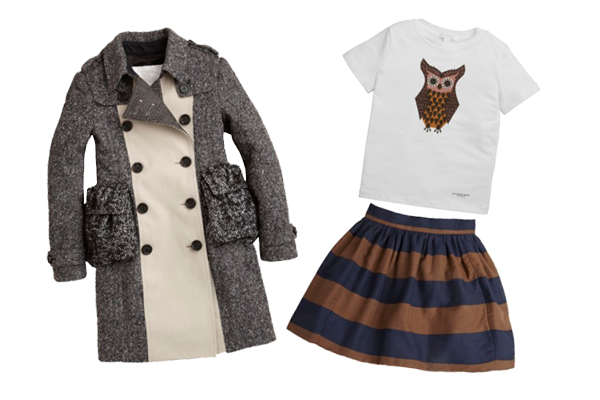 This year's fall winter 2012/2013 collection from Burberry kids caught our attention so much that we love to share selected highlights with you. The color pallette of this fall goes beyond the classic white-beige nuances into yummie toffee or nougat colors and several shades of blue. Paired with cool details like the litle owl the outfits looks very sweet. Items such as the toffee – naviblue striped bubble skirt combine coolness with that certain chic something.
Also very chic: Trench-Coats and shearing jackets as well as flight jackets for boys.
Take a look at this mood video from Buberry, it totally gets you into mood for a beautiful fall!