Item of the week: Denim jacket by Patrizia Pepe.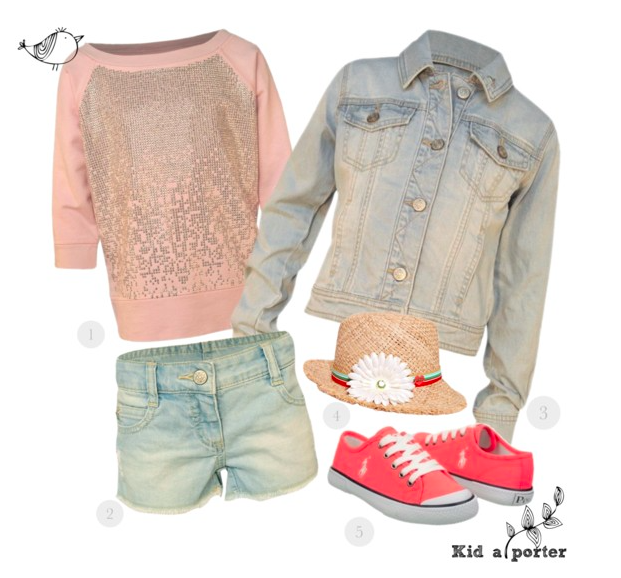 There are some things, which everyone should have in his or her wardrobe. Some weeks ago we wrote about our love for striped shirts, today we want to say thank you to the denim jacket – a fashion evergreen which can at the longest be topped by the leather jacket.
 It´s our Item of the week.
The nice jacket from our picture is deisgned by Patrizia Pepe. It´s a piece that you can wear nearly every day in the year. We put together an outfit for a beautiful summer day:
1. Trendy jumper in light pink by Patrizia Pepe
2.  jeans-shorts by Patrizia Pepe
3. denim jacket by Patrizia Pepe
4.  cool hat by Rykiel Enfant